Everyone loves to eat Italian specialties - but what if we told you that there are no typical Italian specialties? Shocked?
The truth is that in Italy there are several regional foods and that each region offers delicious and unique dishes, "healthy carriers" of a long history and tradition.
And gastronomy in Tuscany is no exception! Famous for its local, simple and tasty products, let's take a closer look at The Tuscan meat and charcuterie, typical gastronomic specialties of our region.
The Tuscan charcuterie
Born out of necessity: since the days of the Etruscans some types of meat were preserved in salt, not only pork; after the salting, the cured meats were dried and seasoned for a long time in wooden barrels (it documents both Cato the Censor and the poet Horace).
The Tuscan charcuterie has a saltier taste than those in other regions and are made from locally bred pigs (think for example, the Siena belt).
During a meal, when and how do they serve?
The Tuscan charcuterie can be served as an aperitif or appetizer in the company of crush or slices of Tuscan bread, they make a fury in the Tuscan mixed appetizer that is found in any trattoria and restaurant in Tuscany, but they make their beautiful figure even inside simple sandwiches (perhaps accompanied with a good glass of red wine - always Tuscan).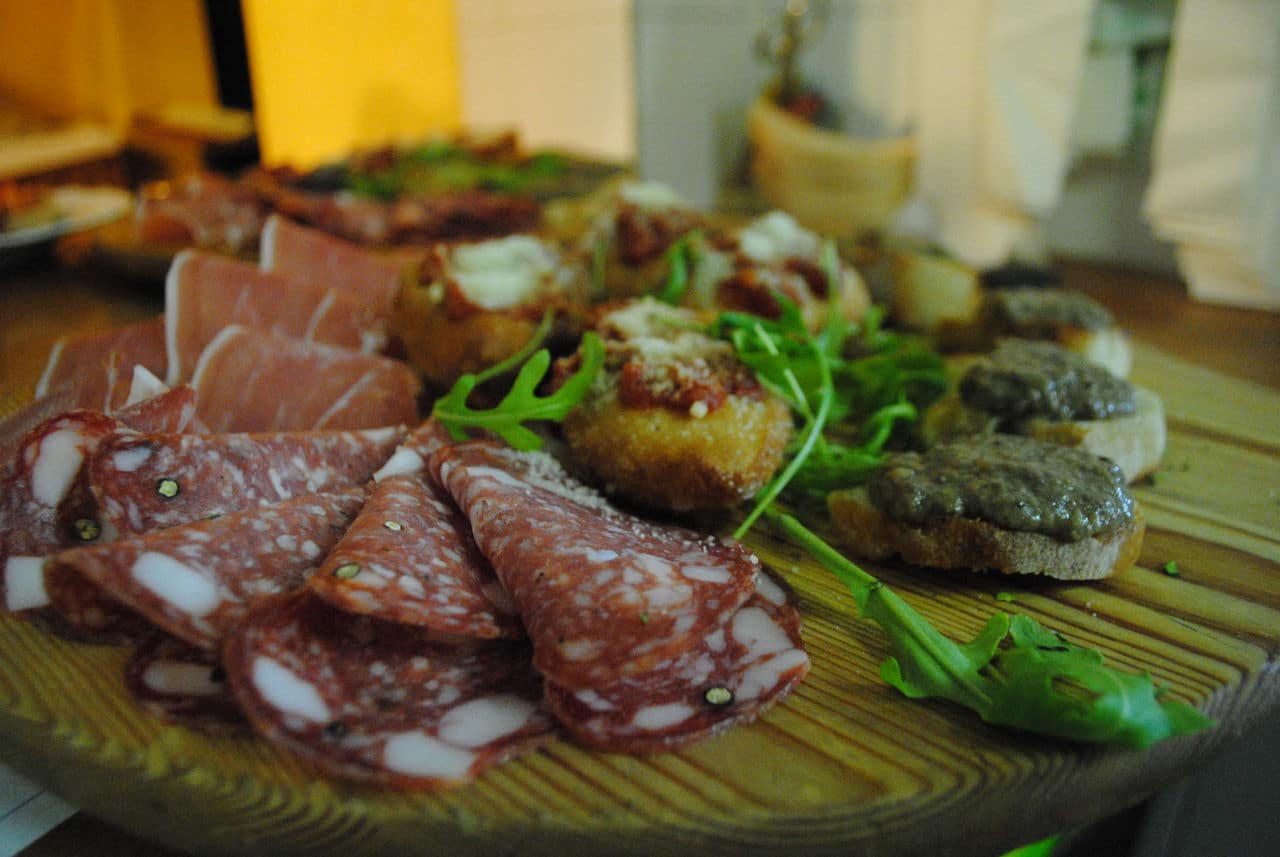 What are the typical Tuscan charcuterie to try?
Lardo of Colonnata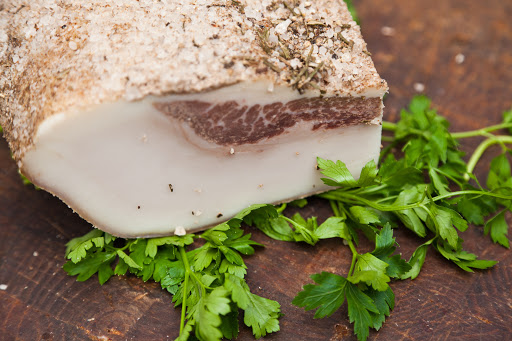 Thelives in a layer of pepper, rosemary or sage, and its slices resemble the marble on which they are seasoned. What to say: they melt pleasantly in the mouth.
Tuscan salami
Aged up to 5 months, mix various pieces of pork with fat, pepper, salt and various aromas. In general, has quite large pieces of fat inside it, compared to other Italian salami.
The finocchiona (and the sbriciolona)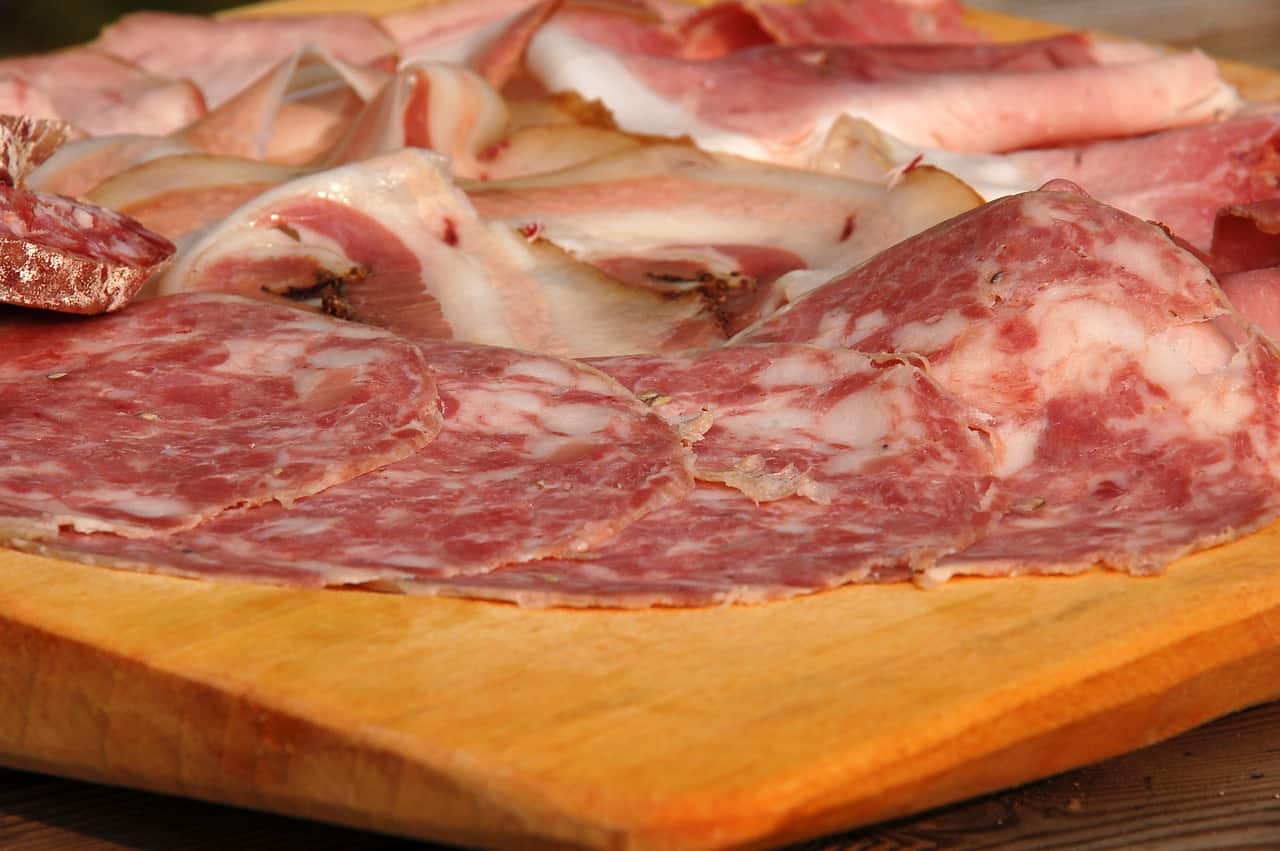 The takes its characteristic flavor from fennel seeds, there are two types: the classic one, with aging
(from 2 to 5 months), and the crumble, with a short seasoning (from 15 to 45 days), prepared with a dough cut more coarsely.

Tuscan ham
Under the DOP brand, this is produced using salt, pepper and a mixture of herbs, the amount of fat detectable is particularly low, which gives the product a very delicate and complex taste.
One of its variants, Cinta Senese Ham, an even less fat ham, made from the thigh of the local swin breed.
Tuscan soppressata
Also called Fabriano's soppressata, capaccia, head of cold, is made from scrap parts of the pig such as tail and tongue and also has fennel seeds, salt, pepper and herbs.
Tuscan meat
Who says meat, "ciccia" in Tuscany, thinks of his majesty the .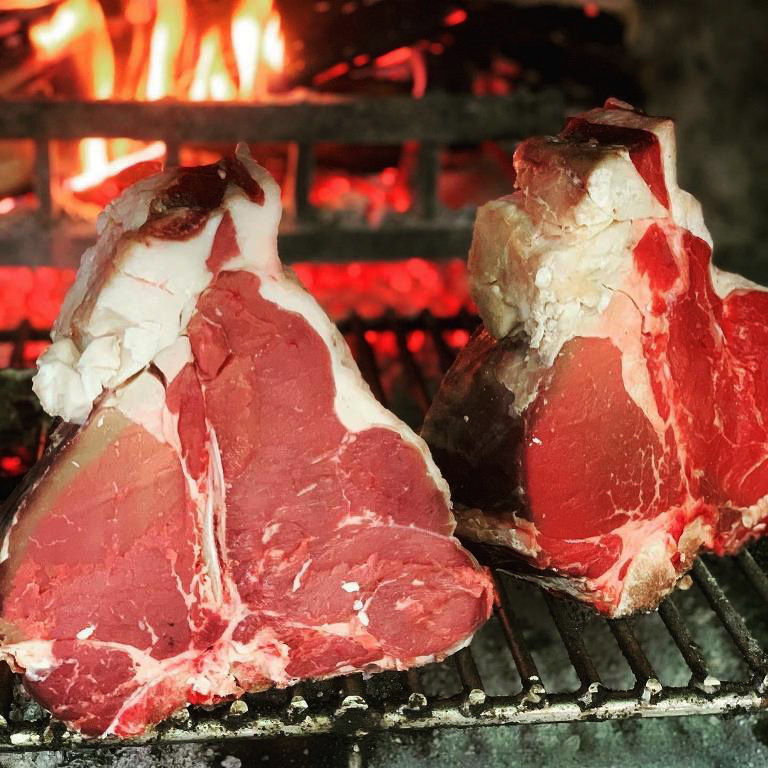 The Medici roots of this dish give it a solid association with Florence, however, the meat of an authentic Fiorentina originally came from Valdichiana.
Its beauty is its simplicity: the flame of the fire meets a high-quality beef (the Chianina).
A Fiorentina Steak can weigh from 800g to 1.6kg and is so thick that it has to be cooked on the front, back and side: it should be served strictly "to the blood" without possibility of contradictory and even if it is exquisite, we recommend that you share this dish with someone!
Did we put your appetite?
Don't miss the opportunity to savor true Tuscan flavor, where artisanal taste meets high-quality meat.
Here are our Tuscan Treasures: MEATS AND SAUSAGES
Image source: ristorazione italiana magazine, mangiare buono, magica toscana, leonardo romanelli, corriere del vino