After the article on some of , here is a selection of the best restaurants and kiosks on the Etruscan Coast, continuing our gastronomic tour to its border. The following directions on where to eat on the Etruscan Coast include locals for all tastes and budgets.
About Livorno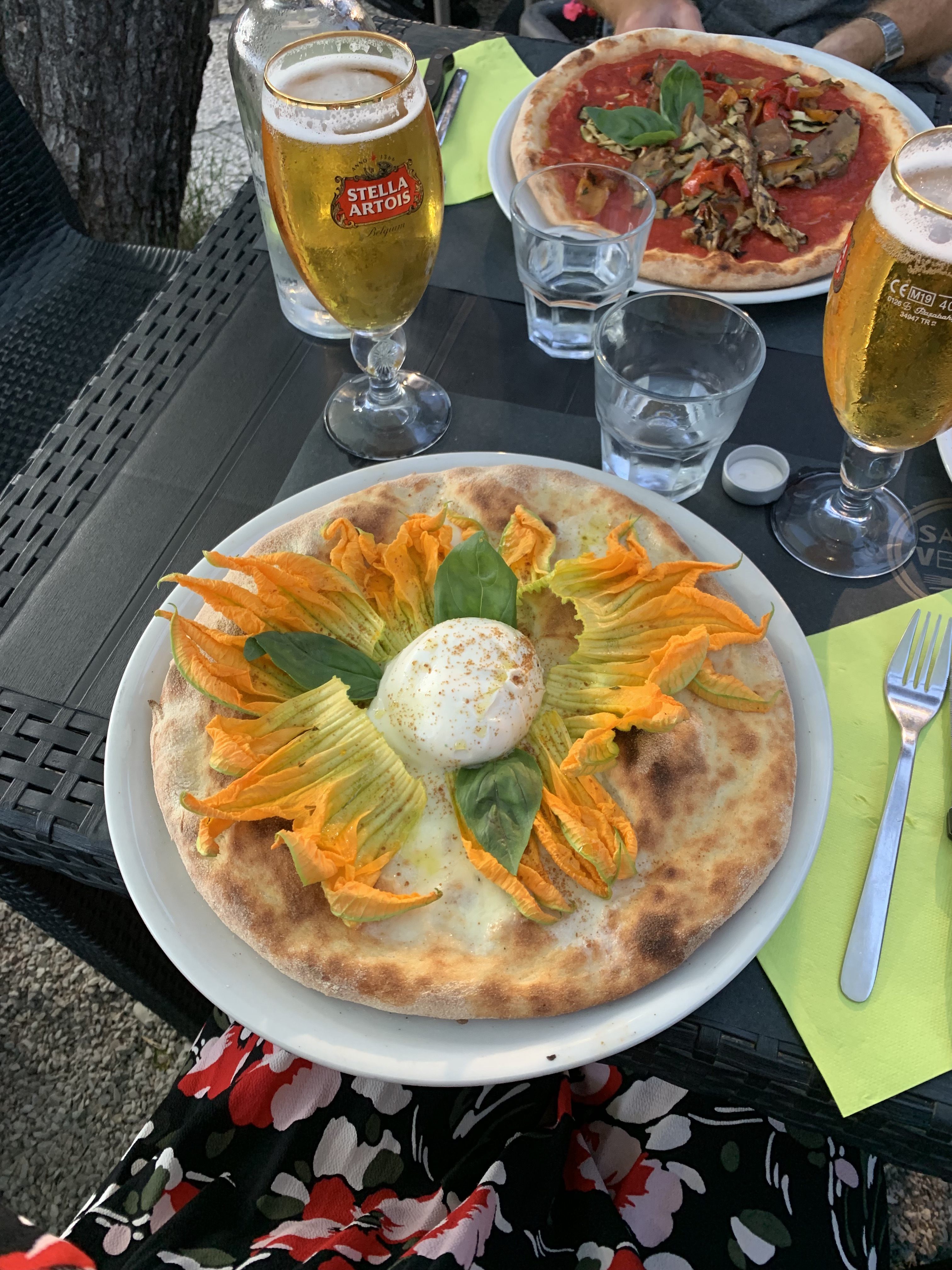 Livorno, being the largest city in the area, offers a wide variety of delicacies. Go to the for a friar, the sugary donut typical of the area, at for 5&5, the sandwich stuffed with chickpea cake and eggplant,at for a fish lunch also take-away, at for the aperitifoverlooking the sea, in for pizza and at the for a 100% vegan option.
Heading south, don't miss to stop in Vada for a nice platter of cold cuts and cheeses from all over Italy from , a newly opened restaurant run by two young sisters in the area.
Inland or on the coast
A little further inland, you will find the hamlet of Bolgheri,in the municipality of Castagneto Carducci,known all over the world not only for its exceptional wines, but also for catering. I recommendthe Wine Shop to fans of the big labels and the to meat lovers, here order truffle noodles, grilled meat, pigeon and homemade ice cream from chef Omar Barsacchi.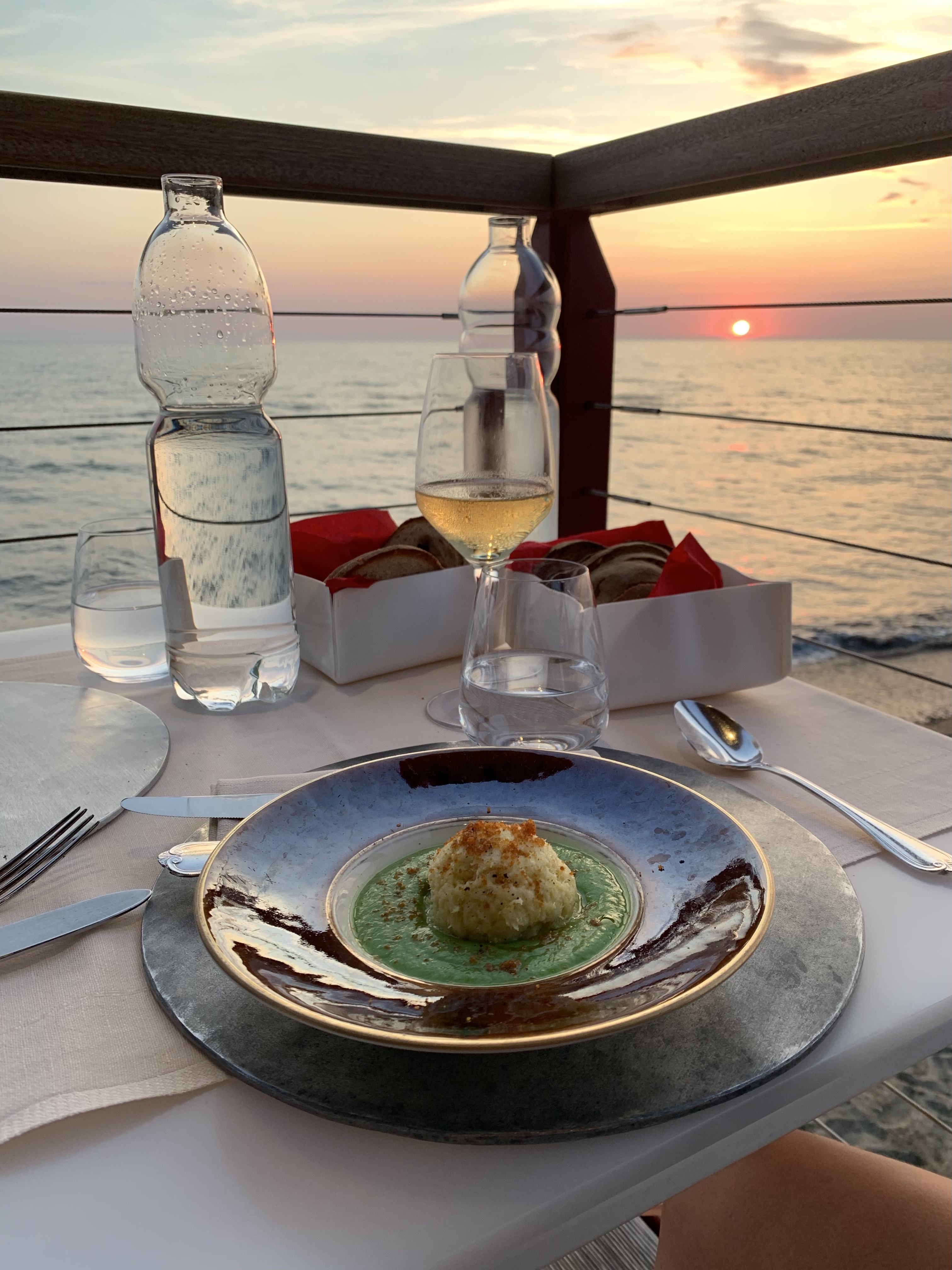 Returning to the coast, as a suggestion to eat on the Etruscan Coast go to San Vincenzo for a dinner overlooking the sea and sunset at by chef-fisherman Fulvietto Angelini, while in Baratti you will find the where you can enjoy a quiet meal based on frying and octopus and potatoes before and/ or after a swim in the fresh water of the beach below.
After Baratti you will find Venturina Terme,a small and quiet village that houses one of the best pastry shops in the area, , known precisely for the processing of chocolate and for the pastry mignon.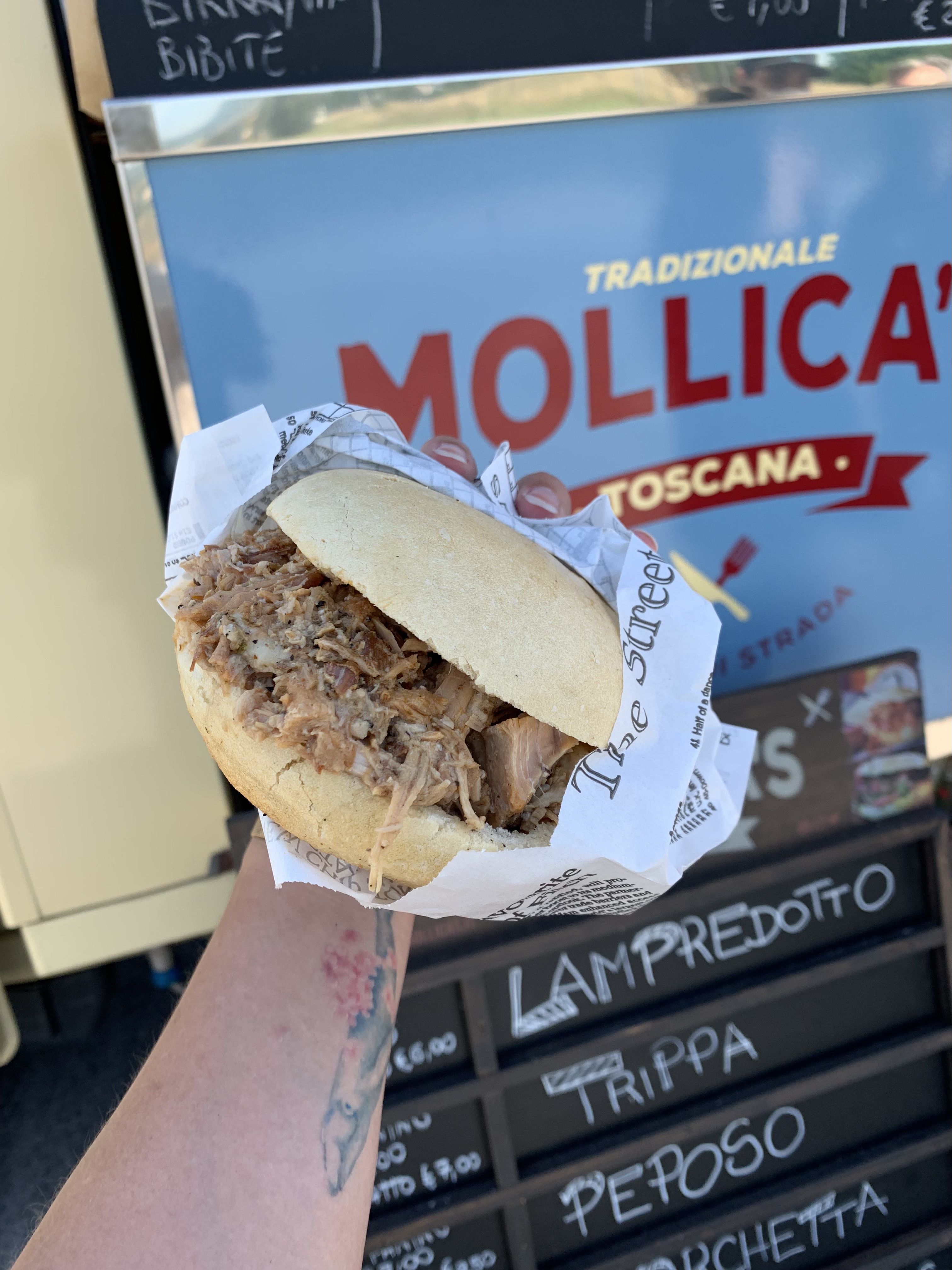 The last stop of our food tour on the Etruscan Coast is a very special place in the industrial area of Follonica, the food truck of Silvia and Mattia are two DOC Tuscans, cooking enthusiasts, "ciccia" and people. Go to them to have a chat and enjoy a fresh beer and a gry sandwich at the right point, like the "Mexican called Gringo" in the photo: porchetta, cheese and hot sauce. Then sit on the wall and watch the passage of their colorful customers: from specially arrived Florentines, to truck drivers, loyal and punctual customers – as you will become after the first bite.
Martina Bartolozzi
Martina is an Italian-American travel&food blogger born and raised in Florence. He spends most of his time traveling and exploring Italy and the world, eating delicious foods and offering tips on where to find them.
You can find it on Instagram https://www.instagram.com/mementomartina/
Image source: Martina Bartolozzi