Pasta, together with pizza, is the most popular Italian dish in the world, a symbol of our culture: that's why for us Italians it is important that the pasta is properly prepared. It is more than a food, it is an element of sharing: it is an integral part of our life, pasta means tradition, love and, why not, family.
'Speak as you eat! '(That is, speak clearly!)
'You have the hands of shortcrust pastry' (I mean you're awkward!)
Our language has many sayings related to food; at the heart of this bond is the love of pasta: why?
Italy is probably the richest country in Europe for biodiversity, which means that it has a wide range of plants and animals throughout the peninsula: this biodiversity is mirrored by the cultural differences found in the beautiful country. Each city has its own dialect and traditions, .
Among all these differences, pasta remains a unifying element, although it can be transformed into countless shapes and combined with different sauces.
If Italy is kaleidoscopic in its culture, customs and languages, pasta can be found everywhere. And in Tuscany, we find different pasta shapes.
Tuscany is a perfect place to make pasta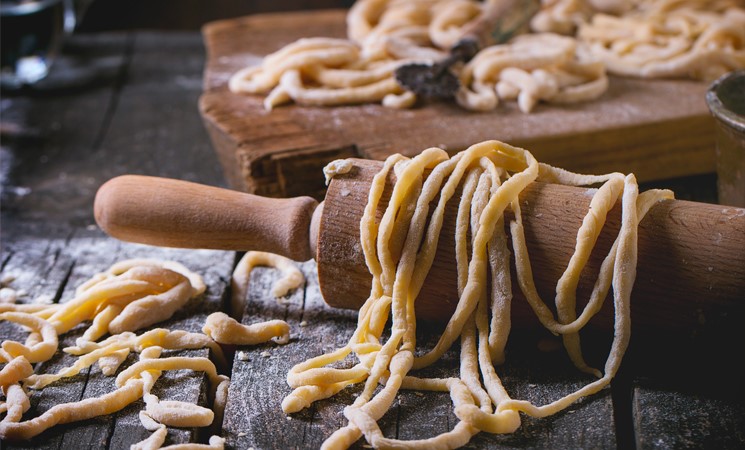 Tuscany is among the regions in Italy to have the best climate for making pasta.
The fertile soil and the temperate climate help to grow durum wheat all year round, while the combination of fresh and dry breezes from the sea and hot and humid winds provide the perfect conditions for drying pasta.
What are the most typical pasta shapes in Tuscany? We immediately think of two.
The Tuscan pici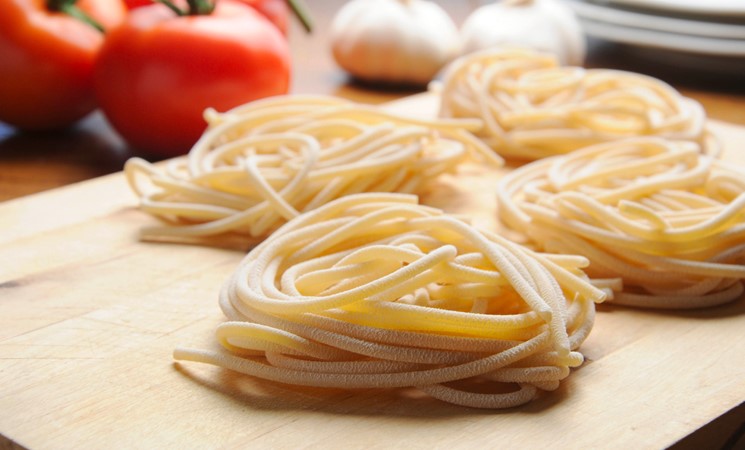 The Sienese pici are a typical Tuscan pasta: you can easily find it in the Val d'Orcia and Val di Chiana, more precisely in the Sienese area. The pici have a shape similar to that of spaghetti but are wider, irregular and "coarse" made to best accommodate typical sauces such as Aglione or Nana or Crumbs.
Fantastic!
Pappardelle
In central-northern Italy it is quite common to come across recipes that have pappardella as protagonist: here in Tuscany this format is also available in the egg version.
Its typical combinations are with various meat sauce and game. A little curiosity: the name itself pappardelle (from the Tuscan dialectal term "pappare") refers to their gluttony.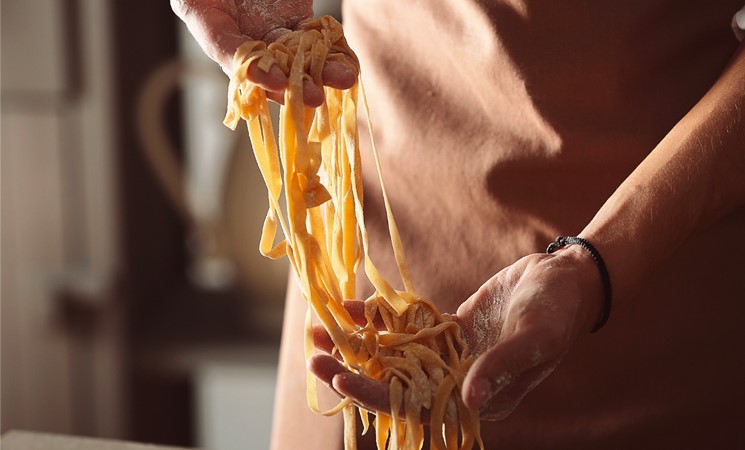 The pasta you find on our portal is not just egg-based: there is durum wheat pasta (a cereal with particularly long ears), ancient grain pasta (a variety of wheat already present in the past, which has not been too worked), spelled (which has excellent nutritional properties) and also gluten-free pasta (indispensable for people with celiac disease, but also ideal for those who choose to eliminate gluten from their diet).
What kind of will you choose for your Sunday lunch?