Our region is often known "only" for the beauty and artistic heritage of the hinterland, but Tuscany,with its coast overlooking the Tyrrhenian Sea,is also full of enchanting beaches.
The 5 best beaches in Tuscany
As you know, we like to draw up but there are many reasons that can make : we created this list with beautiful views in our way, crystal clear water and points of interest near them.
So, we scanned among the countless and restricted them to the following list of the most beautiful beaches ever in our region.
Talamone Beach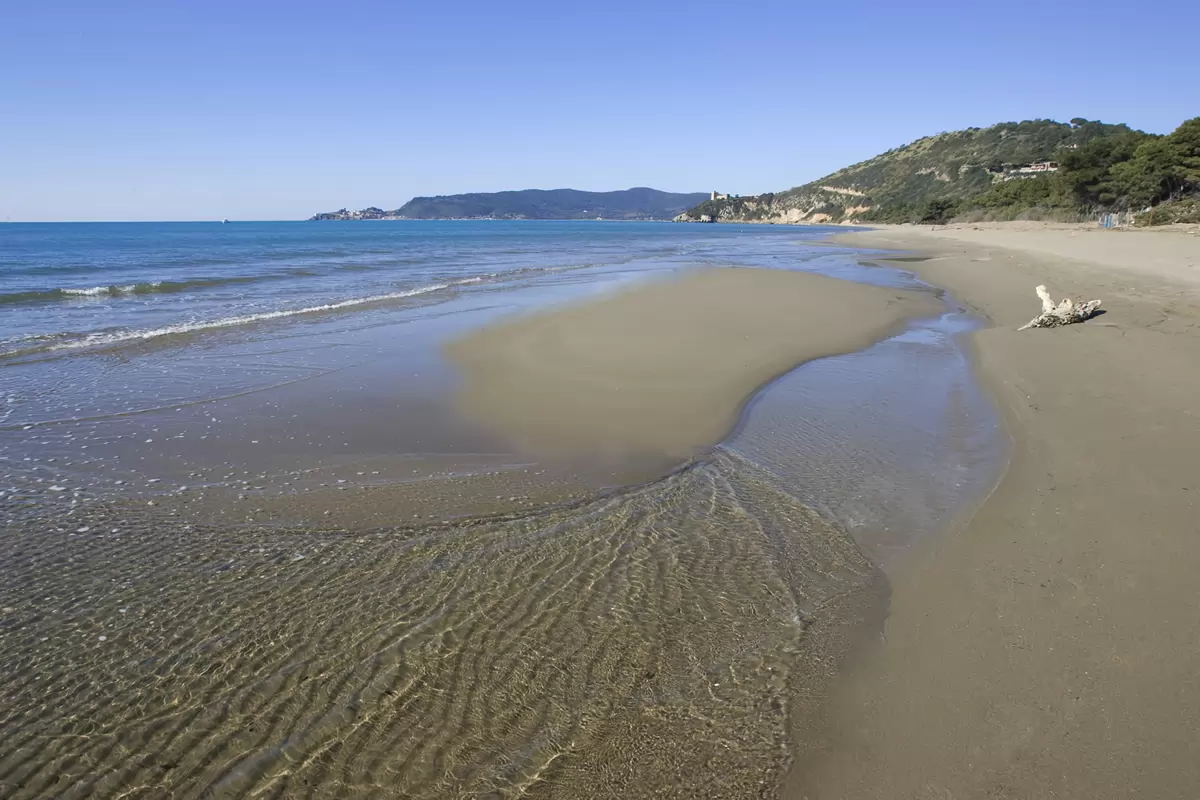 Talamone's rocky coastline is full of breathtaking views, history, and fascinating sights; the small village, which is located on the southern border of the Maremma Nature Reserve is spectacular.
The various beaches of Talamone are popular for kitesurfing and attract thousands of tourists every year with this passion: among all we have chosen that of the Women's Bath, characterized by gravelly sand and clear water.
Cala Violina
Cala Violina, inside the Nature Reserve of the Bandite di Scarlino, is a beautiful cove with a transparent sea, embellished with white seabed. We recommend visiting it early in the morning, when it is deserted and you can enjoy all its charm (the number of people who can stay in this beautiful land handkerchief is in fact monitored and can not exceed a tot).
Its name is due to the sound that makes the sand walking on it, reminiscent of the sound of a violin.
Elba Island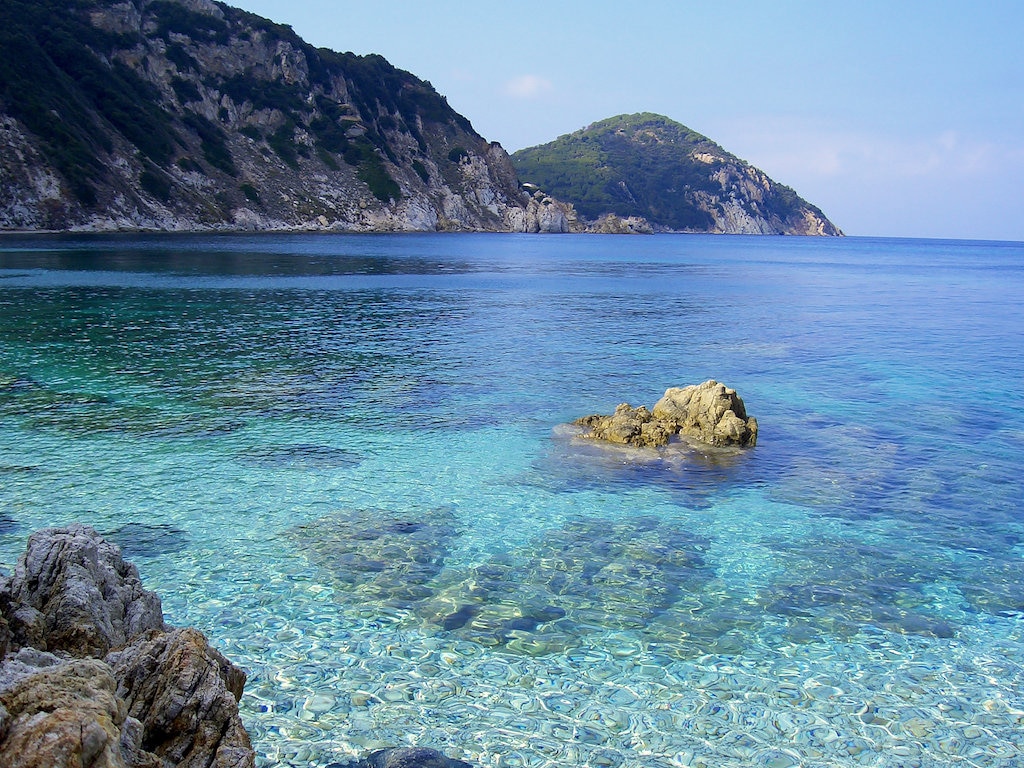 If we talk about the most beautiful maritime destinations in Tuscany, it is impossible not to mention the Island of Elba. Of all the wonderful beaches present (felciaio, fetovaia, padulella and cavoli) the beach of Sansone is the most famous and one of the busiest in summer, but it is absolutely worth visiting. Turquoise water and white rocks suitable for snorkelers and lovers of the unspoiled sea.
Castiglioncello Beach
Castiglioncello, the beautiful cliffside town, offers stunning views and a sandy beach; although the latter is quite small, Castiglioncello is to visit because it still offers many other natural beauties to explore and appreciate.
Here you can still breathe the Dolce vita,
Feniglia Beach
In Orbetello there is the beach of Feniglia. Very long, about 7 km, it is perfect for those who want to enjoy nature in front of an emerald sea.
The beach is fine and clear, there are some bathing establishments, but it still remains a free beach, decidedly wild and never completely full even in "difficult" periods such as June, July or August; along the way to the beach you may encounter doves, pheasants, and fayons.
Baratti Beach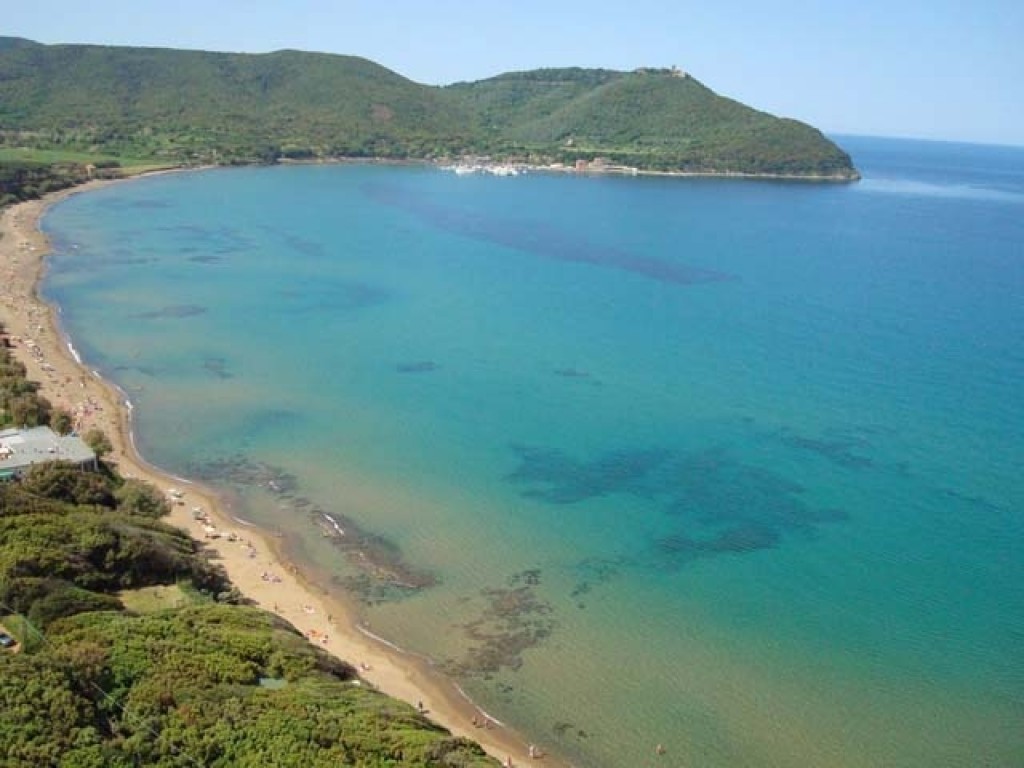 is definitely one of the most beautiful places on the Tuscan coast.
Located in the gulf of the same name, it offers long and wide expanses of sand on its crescent-shaped coastline: you will find an excellent mix of free beach combined with bathing establishments that offer services with umbrella and deckchair rental.
Natural beauty, combined with the undeniable charm linked to the nearby Etruscan excavations, will give you a quiet and relaxing experience combined with crystal clear water.
Here, these are for us the most beautiful beaches in all of Tuscany!
Now that you know where to go, are you ready for a beach vacation along the Tuscan coast?
Image sources:invacanzaallargentario, camping feniglia, wikipedia, expedia, maremma.it, legorette.it