For IT'S TUSCANY it is important to tell the stories about the companies that have decided to join the network dedicated to Tuscan in 360°!
Tasks hosted on the portal are of small and medium-sized fact related to crafts,food and wine or services exclusively Made in Tuscany. Their daily takes place mainly on the ground and sees a constant and direct interaction with buyers who become protagonists of the brand.
Our intention is to recreate online the points of contact between a brand and its customers. Revealing little tidbits and background, speaking of the passion that motivates and Guides every day an entrepreneur we want to reduce the distance that the screen of a pc or smartphone can determine.
This time the appointment "up close and personal" starring "La Mi' Birra", present reality on It's Tuscany since its inception on the web about a year ago.
In an area devoted to wine production, it is really interesting to see the great excitement that lives on the field of quality beer in Tuscany.
Beer Bosses
La Mi'Birra stars
"La Mi'Birra" brewery was born thanks to the passion and the hustle-bustle of two enterprising sisters Empoli:
Claudia Lami, who has a degree in food science and technology and founder of the project The Mi ' beer. She is responsible for the choice of raw materials, recipes and production of the brewery.
Giulia Lami, instead, is passionate about photography, drawing and illustration and deals with identity, graphics, social video and linked to the brand. All videos created by Giulia have as background the Tuscany, in particular the cities of Florence and Pisa. Seasonal beers such as Christmas beer, La Mi'Bontà, or beer intended for international women's day, La Mi'Mosa, are created every video ad hoc year whose line is fun and authenticity.
There is a third Lami sister which has not yet officially entered into the family business but it has been revealed that he is planning big things!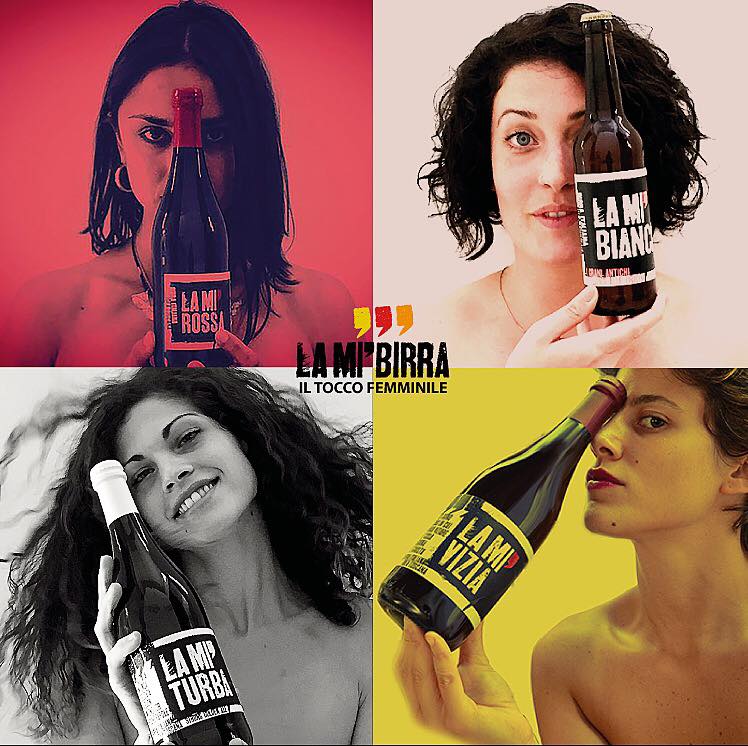 La Mi' Birra is the beer of everybody?
Quality craftsmanship over the niches
The Mi'Birra, whose name is a clear reference to the surname of sisters Lade but also a nice allusion to the Tuscan dialect, is not intended to be an exclusive or beer for a few but wants to be the one who drinks beer.
The beers Lami are a product of quality craftsmanship, without preservatives, a healthy and tasty product that is chosen by a public who chooses quality over commercial/industrial production. As a rule are of noticeably hopped beers "drinkable", just that are appreciated by experts from less experienced thanks to this characteristic, delicate flavor.
All the beers, in fact, even the most alcoholic reaching the 8 degrees, are delicate, not mushy, extremely digestible and aren't going to cover the taste of the food but rather accompany it. The beers are pure, little spicy and contain mainly barley malt, hops and yeast. The combination of these ingredients creates unique flavors and aromas.
This taste is defined but kind goes to reflect thefemale image of trademark Lami, who besides being proudly Made in Tuscany is also very attached to "magic woman touch".
The Mi's beers in detail
La Mi' Bianca is made using ancient grains and a hint of ginger, but only in a pinch!
La Mi' Bionda is a pale Lager and light that comes from an interesting recipe that includes a bottom fermentation and has no added sugar. The strength of this beer is being marked by drinking less full but very digestible and fresh.

La Mi' Vizia

and

La Mi' Turba

are two more sophisticated Beers taste very pungent and enveloping.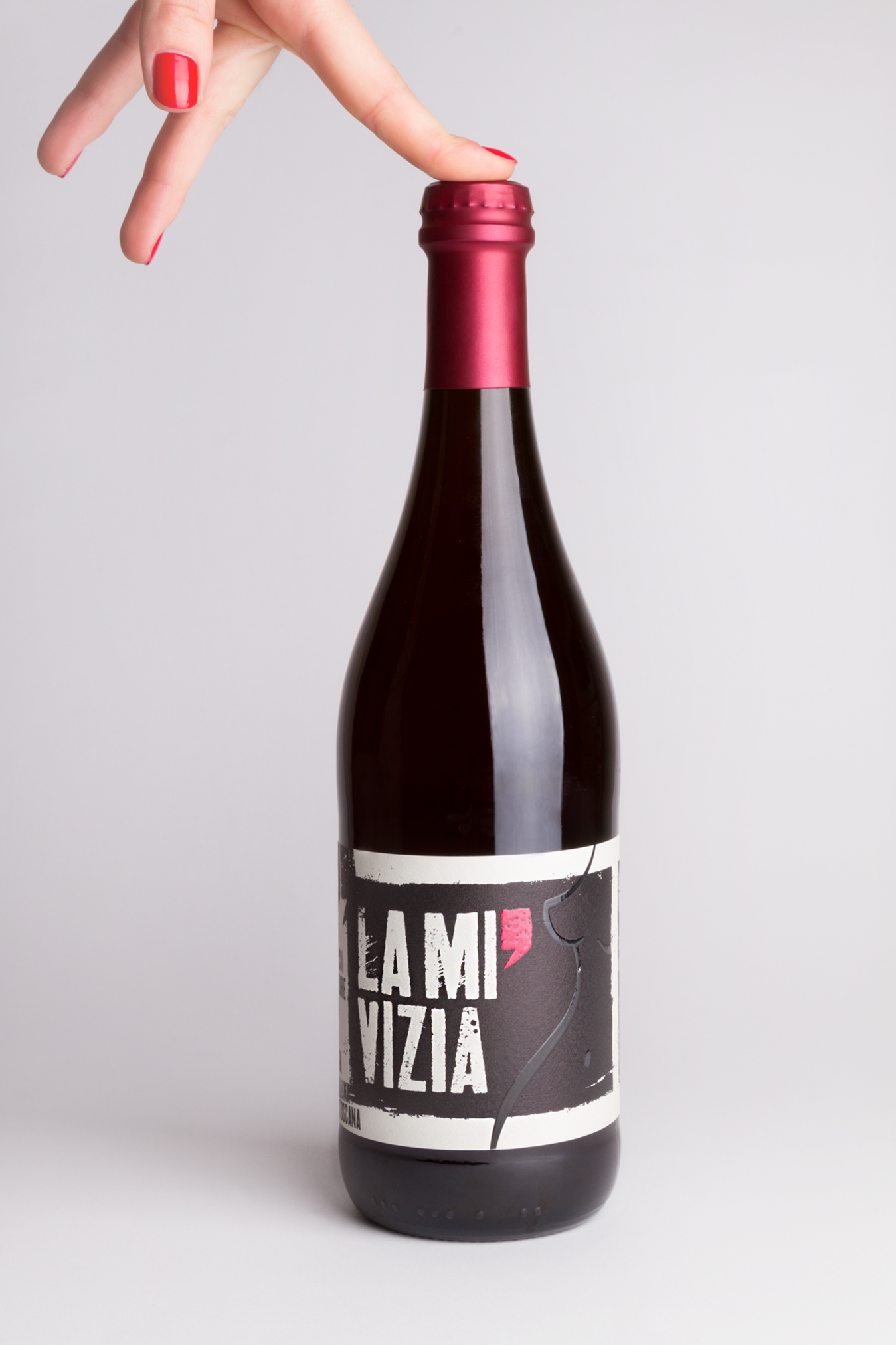 The leitmotiv characteristic of production quality always remains: the Lami fermentation and maturation is long lasting, a slow process that ranges from 40 to 50 days. This allows to distinguish it clearly from commercial beers or beers Lami "fake" crafts.
La Mi' Sposa
A craft beer as wrapping?! Anything is possible with the Lami sisters!
The first time that the beers-wedding favor have been proposed was during the wedding of a friend of Claudia. Beer-wedding favor has been so appreciated by the bride and groom and by invited the sisters Lade decided to create La Mi' Sposa, the wedding favor alternative designed for beer lovers but also for those looking for something new and unique.
The realization of wedding favors from the photos that the bride and groom will send and from which Giulia inspiration. That's how you get to create labels to appear on bottles of beer which are of real custom illustrations that feature the bride and groom, their names and the date of the marriage.
La Mi' Birra is perfect to surprise everyone with a reception with beer and thus make your wedding an event even more memorable!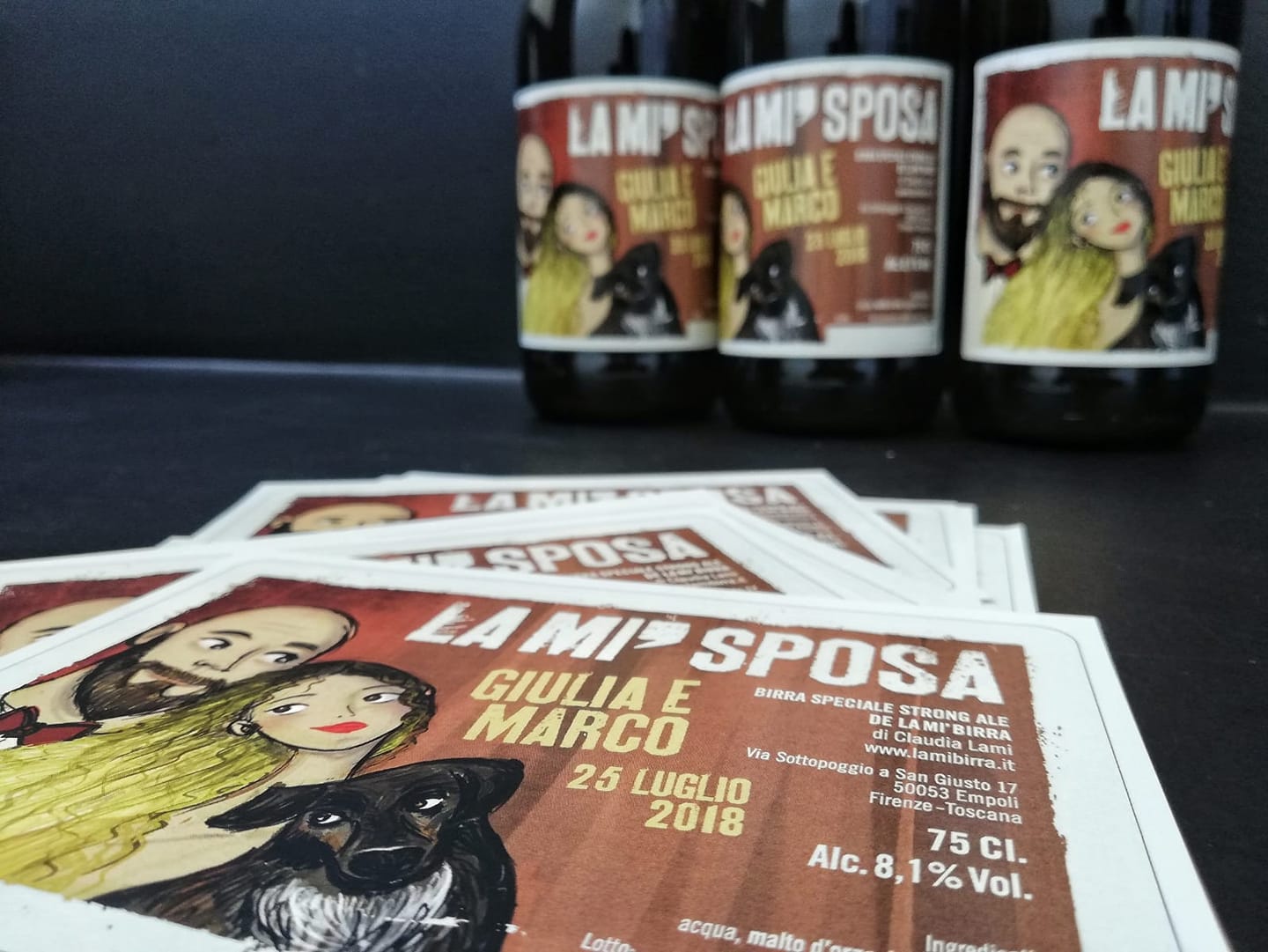 A future "birroso"
The projects of the birrificio artigianale Lami are evolving, they are incubating new ideas include aging beer in casks where usually mature brandy.
Beer culture today and no longer put in comparison with the wine, the status quo of beer is a fact and the appreciative audience is growing.
Sisters Lade are a positive example, young Tuscan entrepreneurs able to turn their passion into a quality product and It's Tuscany can only be honored to follow closely this rich of success!
After much talking let's get to it! Would you like to see "La Mi' Birra" and taste authentic? Come on the
shop
and check out the selection de "La Mi' Birra" proposed by It's Tuscany!