Today we're taking a few minutes to ask ourselves some questions about where the fish we find on our plates comes from.
To answer, we can get some help from , known in his small town of Talamone as well as all over the world simply as Paolo "Il Pescatore", The Fisherman. His story has been told by most major national newspapers, but also by international papers such as the Guardian and the New York Times.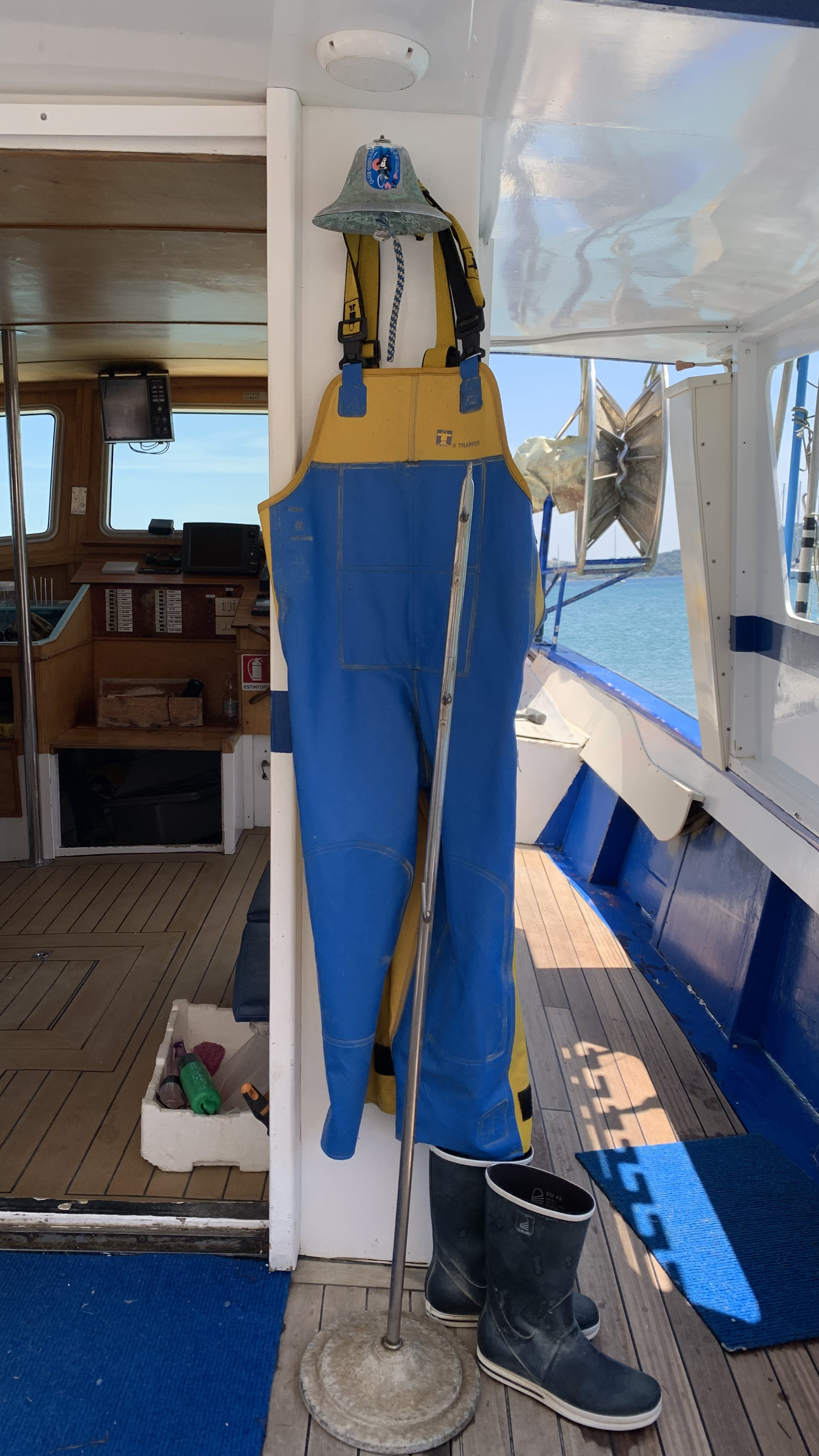 Growing up between the woods of Grosseto and the waves of the bay, Mr. Fanciulli saw firsthand how some practices, especially illegal trawling, have ruined the marine environment, almost emptying it of its inhabitants and leaving aquatic rubble to the last few survivors. A trawling net is to be imagined like a huge and heavy swimming net that, towed on the seabed, can destroy and remove in large quantities anything it encounters along its path, such as corals and non-commercial marine species, like dolphins and turtles. This makes the proliferation of species more difficult, further impoverishing our seas and causing great damage to the entire planet.
Once he grew up, Paolo the Fisherman chose to fight. He did it in several ways, for example by promoting and practicing sustainable fishing.
An artisanal fishing net is to be imagined like a tennis court net, where one side is made heavy with sinkers and the other made light with floats. It gets lowered into the sea at such a depth as not to disturb the passage of boats, and remains here for hours or for a night before being recuperated on the fishing boat. During this time, a reasonable number of fish get stuck in the net, the mesh of which is more or less thick depending on the species you want to fish, and no damage is caused to the seabed, since the net is never moved.
Furthermore, those larger non-commercial marine species that could be collected with a trawl net are spared and, should other protected or unsuitable for consumption species be fished, these are freed from the net and thrown back into the sea.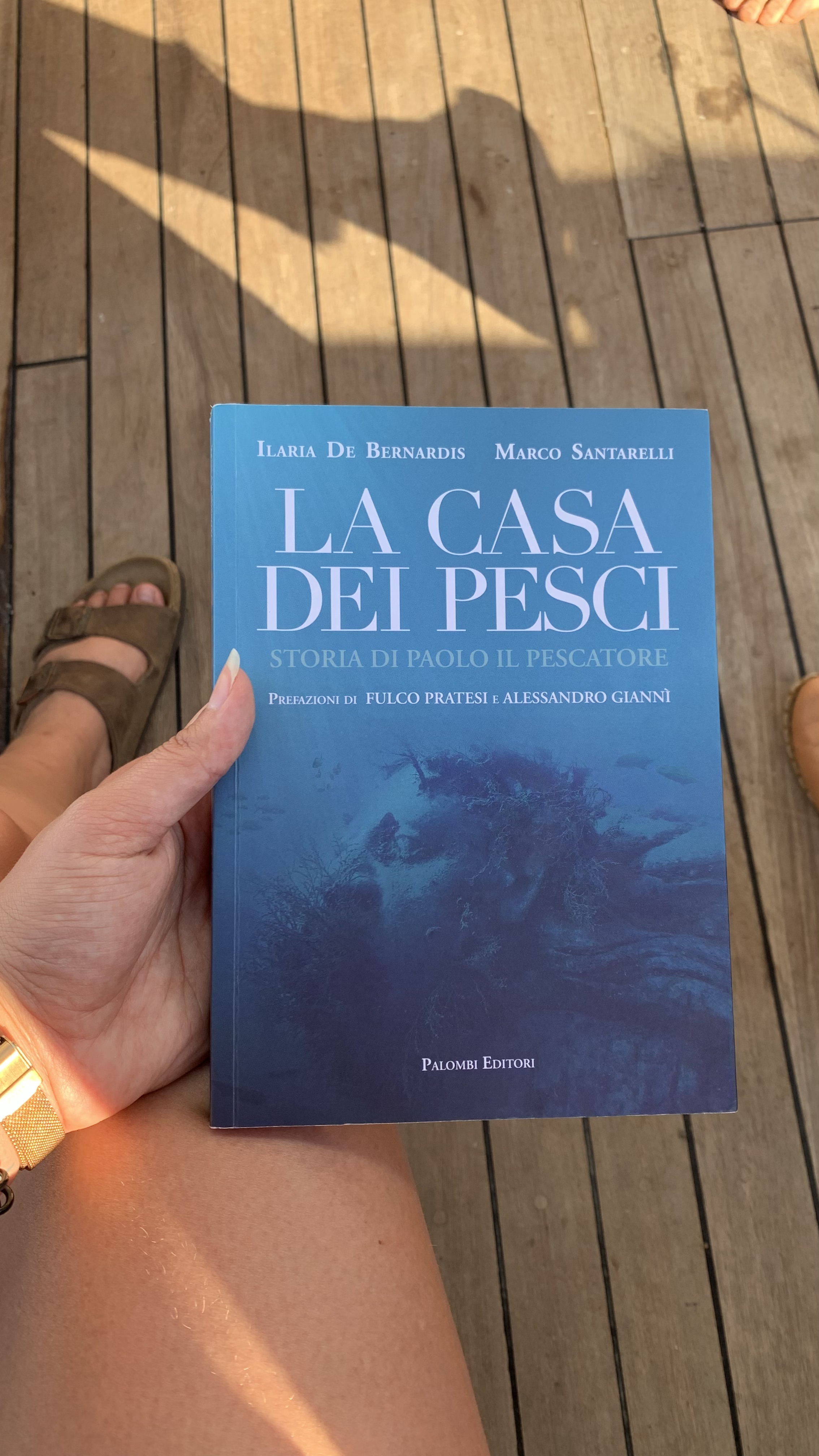 To fish illegal practices of trawling, over the last few decades Paolo has lowered 800 concrete blocks into the bay of Talamone which, in addition to deterring illegal fishing boats, give more variety to the seabed, thus favoring the development of a richer marine environment.
In more recent years he has also started the project "La casa dei pesci" ("the fish's home), an underwater museum of 18 marble statues created by established artists such as Emily Young, Giorgio Butini, Massimo Catalani and Aurora Avvantaggiato. In recent months a has been released in which journalists Ilaria de Bernardis and Marco Santarelli tell the story of Paolo. The proceeds go to finance the project.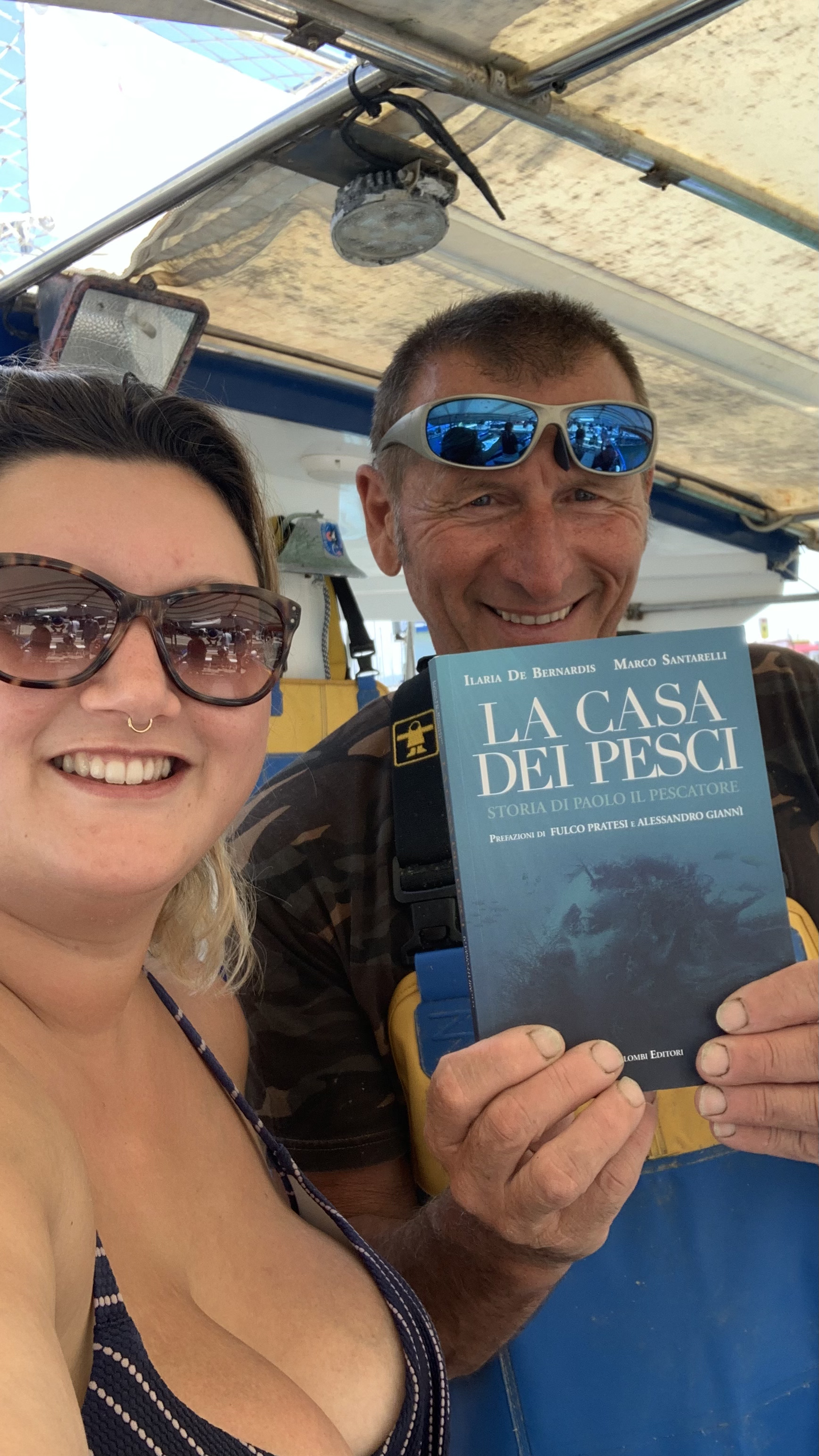 As Paolo says "sustainability begins at the table" so, if you have a desire to become more mindful fish consumers, I invite you to follow @PaoloIlPescatore on Instagram and Facebook and take a look at , where you can find information on how to join him in one of the dinners he organizes at his home or in a real artisanal fishing trip like the one described above.
Martina Bartolozzi
Martina is an Italian-American travel&food blogger born and raised in Florence. She spends most of her time exploring Italy and the world, eating delicious food and offering tips on where to find them.
You can find her on Instagram https://www.instagram.com/mementomartina/
Image sources: cover Paolo Fanciulli, other images Martina Bartolozzi