Summer is coming, let's refresh ourselves with an ice cream! We will take you to discover some Tuscan ice cream parlors not to be missed not only for the quality of their ice cream, but also for the beauty of the locations: a trip out of town full of taste and beauty.
Ice cream is one of the most loved desserts in the world, and its origin dates back to ancient China, where a sort of sorbet based on snow and fruit was consumed. But it is in Italy that ice cream has found its maximum expression, becoming one of the symbols of Italian gastronomic culture in the world.
The history of ice cream in Italy dates back to the Renaissance, when the rich Italian aristocracy began to consume sweets made from snow and exotic fruits (a preparation very different from what we are used to). However, the real father of Italian ice cream is considered Francesco Procopio dei Coltelli, who in 1686 opened the first Italian ice cream shop in Paris.
In Tuscany, ice cream has a long tradition, and there are many historic ice cream parlors that still produce homemade ice cream with high quality ingredients. The secret to a good Tuscan ice cream lies in the choice of ingredients: fresh milk, eggs, sugar and seasonal fruit.
The Tuscan taste par excellence? The !
Buontalenti ice cream takes its name from the famous Florentine architect and sculptor Bernardo Buontalenti. It is said that in the sixteenth century, during a party organized by the Grand Duke of Tuscany, Buontalenti made a dessert based on milk, honey and eggs, served cold in an ice cup. This dessert was a great success among the guests of the party and the Grand Duke made it one of his favorite desserts.
From that moment, Buontalenti ice cream became a very successful dessert in the city of Florence. The original recipe, however, was lost over time, until it was rediscovered and revived during the twentieth century.
Today Buontalenti ice cream is considered one of the masterpieces of the Tuscan ice cream tradition and is produced using the highest quality ingredients, such as fresh milk, cream, sugar and vanilla.
To decide which is the best Tuscan ice cream you have to taste them all... A sacrifice that we gladly make.
Let's refresh ourselves with a Tuscan ice cream
Gelateria della Passera, Via Toscanella 15/rosso, Florence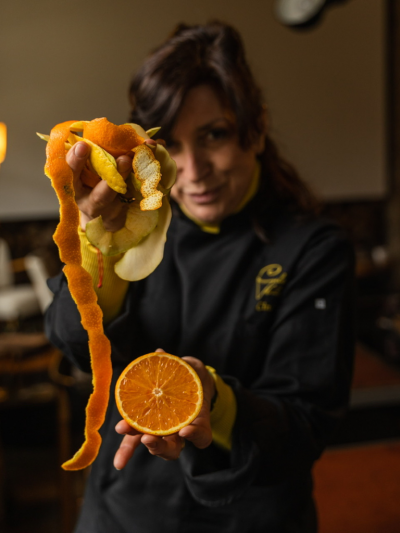 A small ice cream parlor, which opens a small square set in the heart of the city, but full of surprises: if traditional tastes are not enough, all prepared with excellent raw materials, and even milk-free tastes are not enough, to meet the needs of the intolerant, at Gelateria della Passera you will also find alcoholic tastes! Negroni, Spritz, Mojito, in sorbet version, not to give up the aperitif even on the hottest evenings.
Gelateria Chiccheria, Via Piave 14, Marina di Grosseto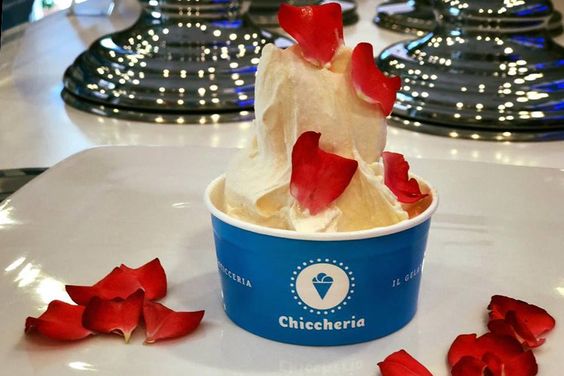 An ice cream parlor that has a history of almost 40 years: the restaurant in Marina di Grosseto was opened in 1983! The son of the owners, Manuele Presenti, carries on the family tradition, to which he has added a novelty: he is in fact the founder of the "Scuola Gelato Naturale", with which he has set himself the goal of preserving and sharing the values and genuine ingredients of the ancient ice cream tradition. An excellent ice cream and the scent of the sea, what more could you want!
Gelateria De' Coltelli, Lungarno Antonio Pacinotti 23, Pisa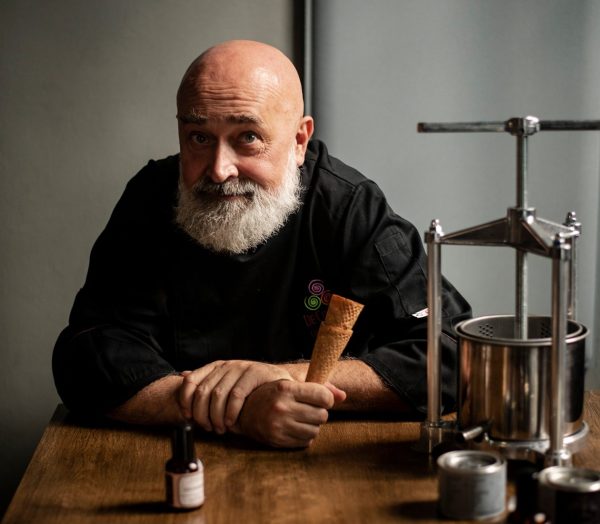 After a walk through the beauties of the city, it is almost a must to cool off with a good ice cream, and where if not at the De' Coltelli? The ice cream, produced by the skilled hands of Gianfrancesco Cutelli, is not only good, delicious, but also good: there are many artistic and charitable initiatives that involve this historic ice cream parlor, and we can only invite you to follow them to find out what the future holds for them.
Gelateria Dondoli, Piazza della Cisterna 4, San Gimignano, SI
San Gimignano doesn't need much introduction... The medieval historic center of the municipality, in the province of Siena, has been declared a World Heritage Site by UNESCO. Walking through the narrow streets and buildings, a fixed stop is at the Dondoli ice cream parlor. A world ice cream parlor, in every sense: not only is it famous in every corner of the globe, but it also has an office in Paris. Among the raw materials, all highly selected, we find the Saffron of San Gimignano DOP and the Vernaccia di San Gimignano DOCG.
Gelateria Osteria Cassia Vetus, Via Manzoni 9, Terranuova Bracciolini, AR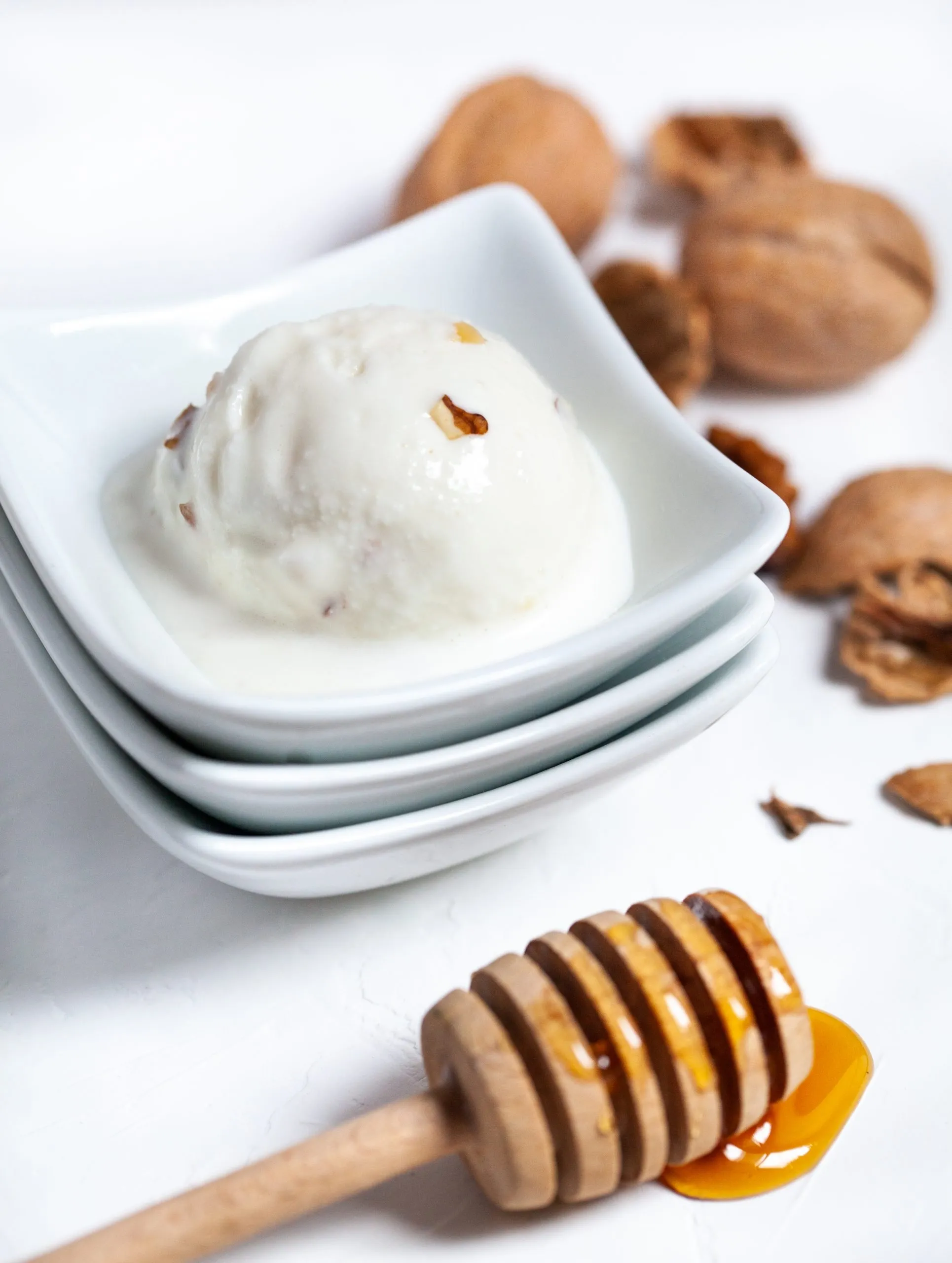 Put a sunny day for a walk through the rolling hills of Valdarno. At a certain point you get peckish... What to do? The Gelateria Osteria Cassia Vetus is waiting for you to delight you not only with a crazy ice cream, but also to make you try the typical flavors of the local cuisine. All with a maniacal attention to raw materials, with many Slow Food presidia (you can also find many qualities of coffee from all over the world, here nothing is left to chance!).
As you can see, Tuscany reserves us many natural beauties, but also many good things to eat. Let's refresh ourselves with an ice cream between a walk and a visit to a museum, for a 360-degree Tuscan experience.
Image sources: GelateriaDondoli, De Coltelli, Chiccheria, Gelateria della Passera, Cassia Vetus