The luxury hotels and free spas of Tuscany offer a unique wellness experience. This article will guide you through an exciting journey to the best spas and spas in Tuscany, which offer not only a list of the best hotels with spas, but also many tips and ideas to discover the best wellness centers and free spas where you can regenerate body and spirit. Prepare the costumes and let's go.
The idea of spending a weekend in a spa or spa is not new. It is a concept that dates back to Roman times, when the baths were places of socialization and relaxation. Today, spas and spas are seen as places of refuge from everyday stress, where you can enjoy a total wellness experience.
Tuscany, with its rich offer of spas and wellness centers, is the ideal destination for those looking for a regenerating break. Many of its thermal baths are fed by natural thermal waters rich in minerals, which flow from underground springs. These waters, known for their healing properties, are a key element of many treatments offered in the region's spas. Why not take the opportunity to extend your holidays a bit with a trip between Tuscan spas and spas?
Asmana, Florence: the pleasure of a spa in the city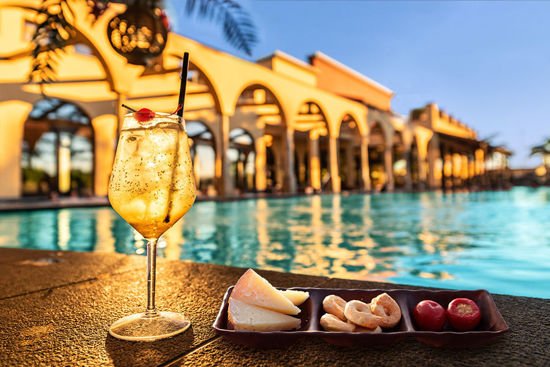 A few kilometers from Florence, is the largest wellness center in Italy and undoubtedly one of the coolest in Tuscany. With a total area of 18,000 square meters, of which 6,000 are covered, Asmana offers thermal paths, saunas, treatments, massages and a heated outdoor pool with pool bar, as well as solarium, restaurants and wellness rooms. One of the spaces most appreciated by visitors is the cave, with its 8-meter-high inner waterfall, winner of the Italian Pool Award 2017.
Some of the Best Hotels With Balconies in Tuscany
Choosing spas and spas in Tuscany with overnight stay is definitely the ideal solution if you want to enjoy a few days entirely dedicated to wellness. Here is a selection of some of the best spa hotels in Tuscany.
Tombolo Talasso Resort - Marina di Castagneto Carducci
A few steps from the Mediterranean Sea, is a luxurious 5-star hotel famous throughout Tuscany for its wellness offer. The outdoor pools, fed by sea water, and the artificial caves where thalassotherapy and chromotherapy are practiced, are just some of the strengths of this resort.
Terme di Saturnia Spa & Golf Resort - Saturnia
Built on a volcanic crater, is one of the most popular spa hotels in Tuscany. Its spas are among the largest and most complete, with four thermal pools, waterfalls, hot tubs, and cold and hot water currents.
Grotta Giusti - Monsummano Terme
Winner of the World Spa Award 2018, is one of the most exclusive wellness centers in Tuscany. The real jewel of this luxury resort is the thermal cave: a natural cavity discovered in 1849, which extends for two hundred meters in the basement of the hotel.
Free Spas in Tuscany: The Hot Springs not to be missed
If you prefer to be in contact with nature and do not want to spend the day in a wellness center or resort without giving up the benefits of thermal springs, the solution is definitely the free outdoor spas in Tuscany.
Cascate del Mulino, Saturnia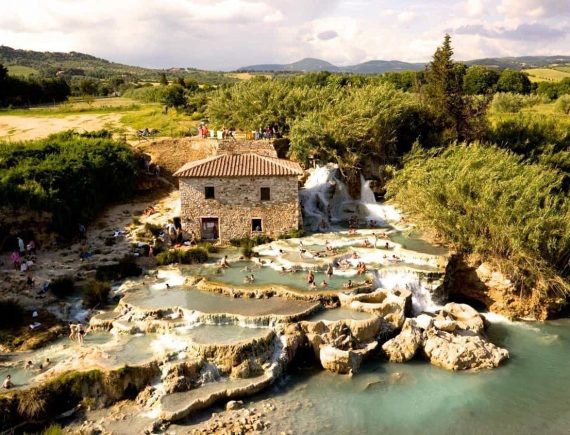 The in Saturnia, are the most famous free spas in Tuscany and one of the most popular places in the entire Maremma. These waterfalls form natural pools, where water flows from a natural spring at a temperature of 37.5 ° C, and therefore can be frequented even in cooler periods.
Bagni di Petriolo, Petriolo
In the heart of the Ombrone valley, halfway between Siena and Grosseto, is one of the best thermal springs in Tuscany. The Terme Libere di Petriolo are characteristic natural pools that rise on the bank of the river and in which the hot thermal waters mix with the cooler ones of the river. They are always open and admission is free.
Bagni San Filippo, Castiglione d'Orcia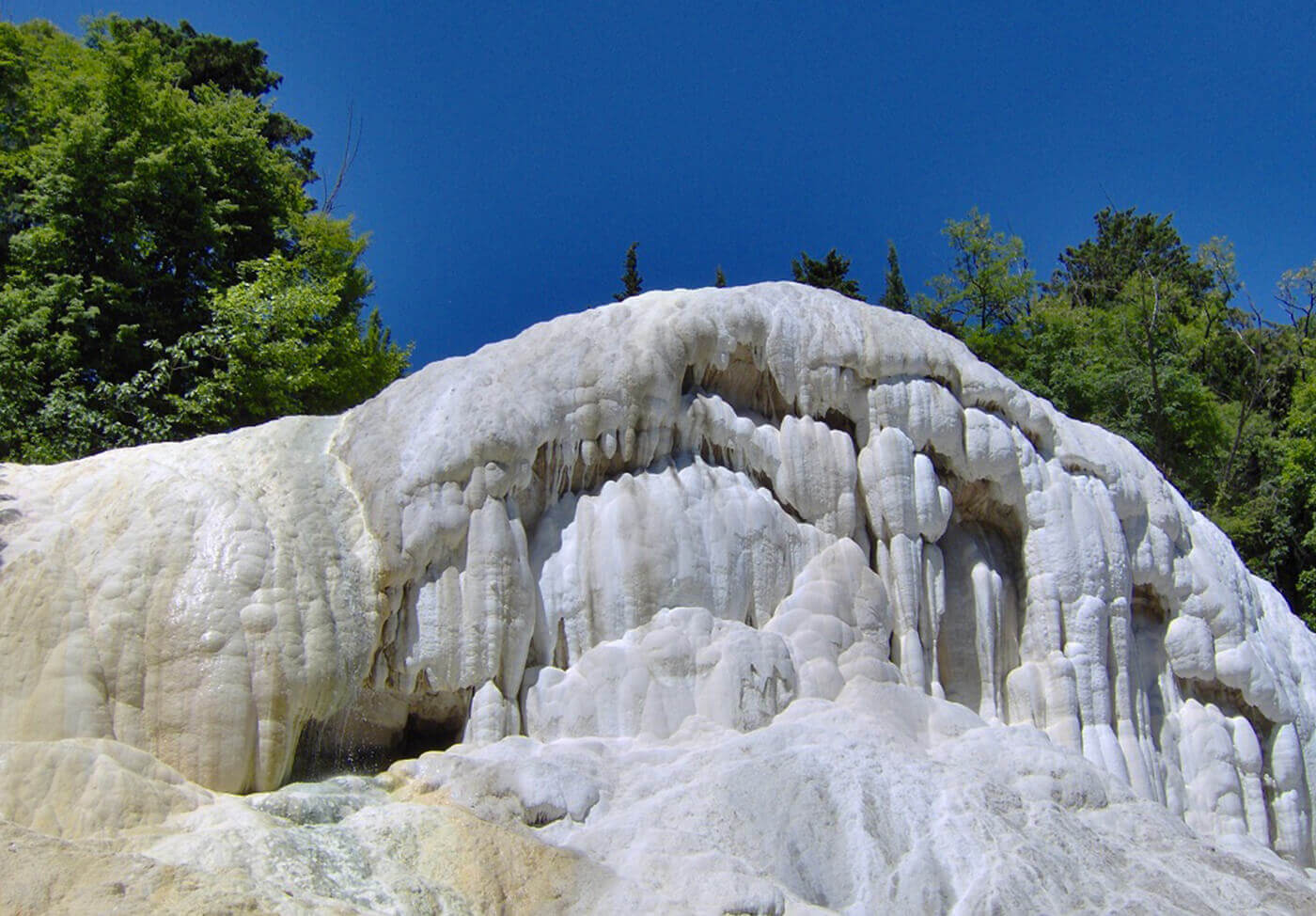 The also known as Fosso Bianco, are among the most famous free spas in Tuscany, not only for the particularly high temperature of the water, but above all for the famous "White Whale", a large block of limestone that resembles the mouth of the animal. Here the water can reach a temperature of 48 °, allowing bathing even in winter.
Tuscany offers a wide range of options for those seeking a unique wellness experience. Whether it's a luxury spa hotel or a free outdoor spa, there's always a good reason to choose a spa getaway in Tuscany. So, why not extend your holiday to the Tuscan spas or spas, for a wellness experience that will regenerate body and spirit?
Image sources: Asmana, Cascate del Mulino, My Best Place, Tombolo