Although he died in 1990,in many ways Keith Haring is still alive. His art is everywhere, it has become part of the pop costume that surrounds us also for the easy recognizability of his work: only apparently simple, cheerful, optimistic.
His art was outward-facing, born as a form of information, ready to start a conversation, question authority and conventions, represent the oppressed and the forgotten.
In the 80s,Keith Haring talked about socially important issues such asapartheid,AIDS andenvironmentalism and how capitalism inevitably increases inequality:all this through very accessible language.
Graffiti according to Haring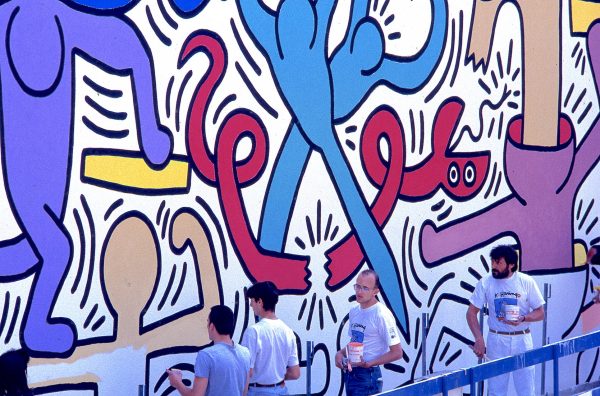 Graffiti, born as an artistic tool many decades ago, has found in Keith Haring a particular interpreter. A great interpreter, without a shadow of a doubt, because guided by the desire to bring his message of fraternity and love to the widest and most varied audience and who has never used the spray can in all his work.
His work is timeless, but it is rooted in his time. The Reagan 80s led young artists to be in the position of having to react, shaking the artistic establishment. Suddenly a new post-Warhol dream team emerged that included Haring, Scharf and Jean-Michel Basquiat:all made works that referred to their surroundings, from clubbing, to rap, to television carrying high and low culture.
Haring's idea is that art is for everyone, an idea that is much more than a simple slogan, and here then, a production that overflows: graphics, posters, carpets, record covers, t-shirts, trying to cover any available surface.
"Myhope is that one day the guys who spend their time on the street will get used to being surrounded by art and that they can feel comfortable if they go to a museum."
Tuttomondo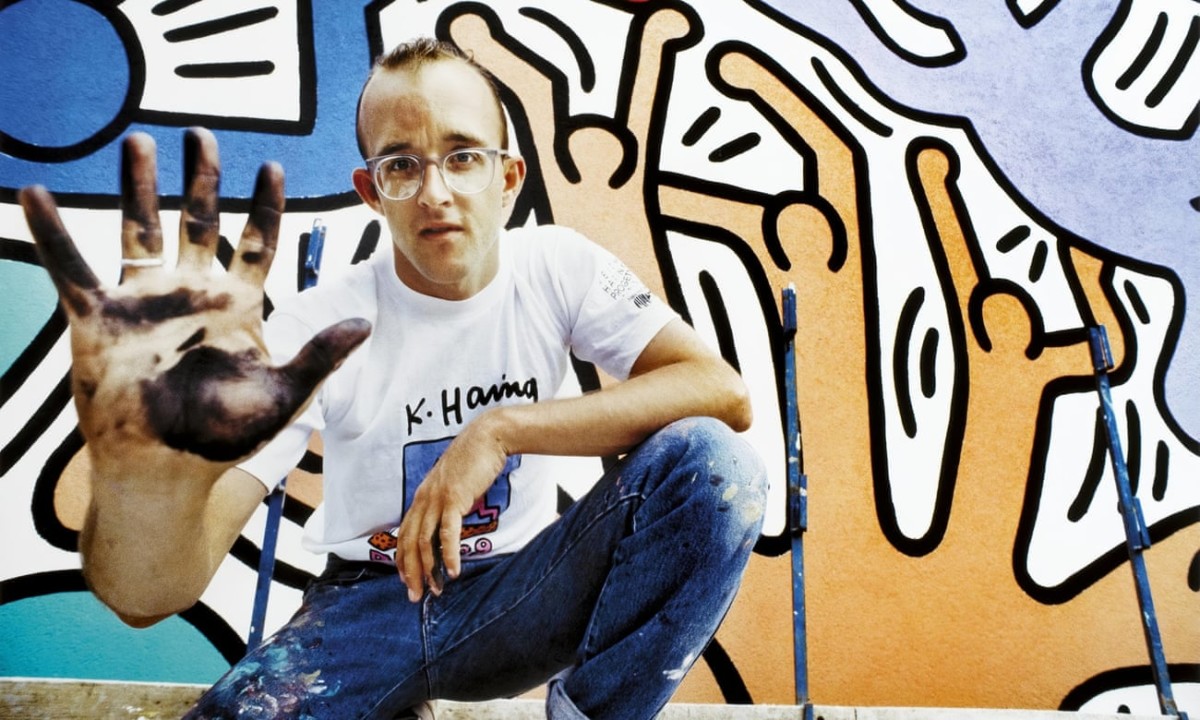 "I'm sitting on the balcony looking at the top of the Leaning Tower. It's really very nice here. If there is a paradise, I hope it looks like that."
Haring's Pisan adventure was born from a fortuitous meeting between the artist and a young Italian student, Piergiorgio Castellani,which took place in New York in 1987.
Castellani, jokingly, asked Haring when he would create something great and usable for everyone in Italy, where the artist had already worked but only in galleries.
In a short time, what was supposed to be just a joke, was the spark that triggered the realization of Tuttomondo,Haring's mural in Pisa for Italy.
It was a choral work: the young Castellani brought Haring to Pisa,the Convent of the Friars Servants of Mary,behind the church of Sant'Antonio Abate, in agreement with the municipal administration, made available the necessary wall of 180 meters: the University also participated through several students who helped the artist as assistants.
On June 20, 1989 Tuttomondo was inaugurated: The theme of the work is peace and harmony in the world and this is expressed by the thirty colored figures so characteristic, interconnected and divided. Tuttomondo testifies to the world Haring's passion for life: a hymn to joy that is still considered his artistic testamenttoday.
"He felt protected by this great tradition and by the sincerity of those who had welcomed him with open arms" - piergiorgio Castellani confides - "even without asking him to present a preliminary sketch of the mural he would have created in a historic center protected by bureaucratic constraints. He who was also arrested for his public performances, in Pisa was welcomed into the heart of the Catholic tradition that has given so much to the history of art, a small town home to one of the oldest European universities, confident that that work would make reality a better place to live and enrich oneself culturally."
image sources: art tribune, artevitae, living corriere