Doesn't the summer heat give respite? Hunger is felt, but with this heat what to eat without feeling burdened?
A good 100% made in Tuscany pasta dish might be the right answer: a light and freshrecipe, without giving up the taste of something delicious and tasty.
So here's a selection of summer dishes ideal for a quick lunch or an outdoor dinner in company, with all the flavor of the top-quality Tuscany pasta, straight from our It's Tuscany Shop.

SPAGHETTI WITH LIMONE AND BOTTARGA. A FIRST GUSTOSO AND SEARCH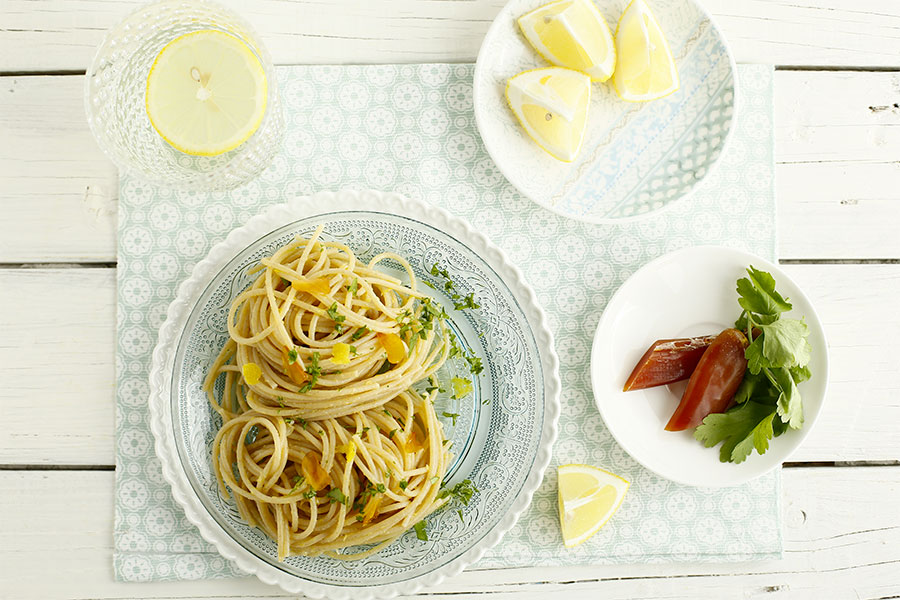 Credit by www.pastatoscana.it

Difficulty: Easy
Realization: 15 minutes
Serves: 4 people
Ingredients
preparation
Cook the spaghetti in plenty of salted water.
Meanwhile, in a dodgy frying pan, heat a drizzle of oil and let the garlic brown. Remove the garlic, add the lemon juice and grated zest.
Turn off the flame and add the grated bottarga. Be careful, however, try to leave some aside for the decoration of the dish.
For a more decisive taste choose the tuna bottarga, if you prefer a delicate flavor use that of mullet.
Finely chop the parsley, drain the pasta al dente, sauté it in the dressing, place, add the parsley and a few thin slices of bottarga.
For an original touch, add grounded almond speckles or chopped pistachios.

FARFALLE WITH FAGIOLINI AND CUBETTI OF PESCE SPADA TO SESAMO. A RECIPE WITH A TYPICAL SUMMER FLAVOR.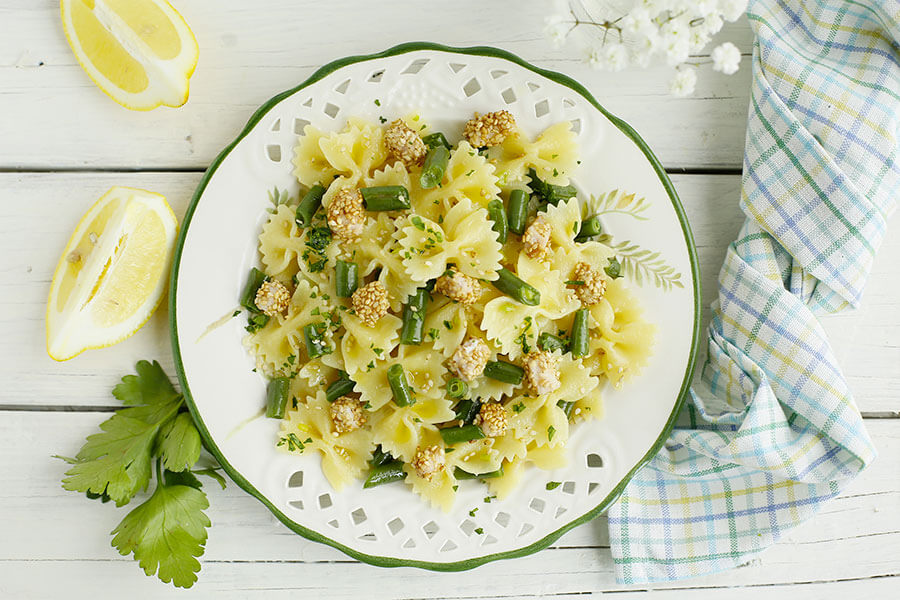 Credit by www.pastatoscana.it

Difficulty: average
Realization: 35 minutes
Serves: 4 people
Ingredients
400 g. butterflies Tuscany Pasta (findout)
80g fresh green beans
200 g. swordfish
30 g. sesame
chopped parsley
1 lemon wedge
1 garlic clove
Extra virgin olive oil
Salt and pepper q.b.
preparation
Cut the green beans into pieces of about 1 cm; then boil them in hot water for about 3 minutes. Meanwhile, with a sharp knife he makes pieces from the swordfish and passes them into the sesame seeds, taking care to sprinkle them on all sides.
Drain the green beans and pass them in a pan with a drizzle of EVO oil and the garlic clove.
Add the swordfish cubes to the pan and cook for about 2 minutes, turning them from all sides. Adjust to salt, pour the lemon juice and turn off the heat.
Cook the butterflies in boiling water, add a handful of salt and, once al dente, drain and sauté in the dressing with a little chopped parsley.
This recipe is a dish that knows many variations: from bacon to tuna, through cream, potatoes and basil pesto, the versions of pasta with green beans, from north to south, are many.
DISCS TO CRUDAIOLA. THE FRESH PASTA, LIGHT AND GUSTOSA.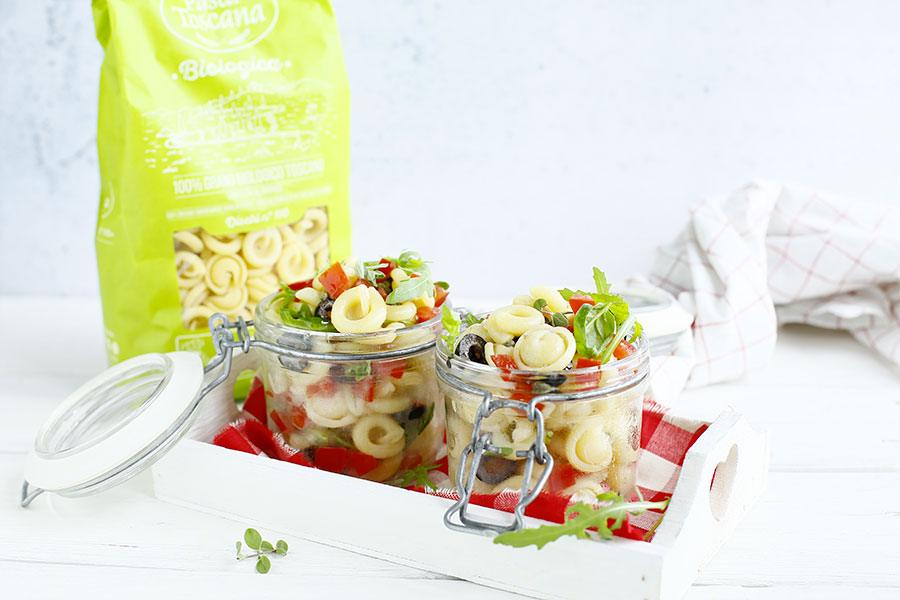 Credit by www.pastatoscana.it

Difficulty: Easy
Realization: 20 minutes
Serves: 4-6 people
Ingredients

preparation
Rinse both tomatoes and rocket with care; swabs the arugula leaves with paper towels.
Take the capers and drain them from their storage liquid. Cut the cherry tomatoes into 4 wedges, remove the seeds and cut them into cubes. Cut the olives into rounds and reunite all the ingredients in a bowl. Add salt, pepper and plenty of oil.
Cook the pasta in salted water, drain it al dente and pass it under running water, to stop cooking.
Season the pasta with the gracious sauce and leave to rest for 10 minutes, at room temperature before serving.
Our tradition is full of variations of this famous first dish. We Tuscans prefer pecorino cheese, but there are those who use salted ricotta or other types of cheese. And there is, too, those who add basil pesto.
READ THE TUSCAN STORY
of this excellence Made in Tuscany to learn the secrets of a production that is over a hundred years old!