Crushed crispy, salty and, yes, full of oil.
This legendary protagonist of Tuscan eating is slowly becoming famous all over the world, perhaps accompanied by stracchino and a couple of slices of finocchiona inside.
"Could I also add artichokes?"
"Or do you prefer Tuscan salami or ?
This is the kind of conversation you can usually expect in a good oven: isn't that a great premise for an outdoor lunch?
The original recipe of schiacciata

The , known in other parts of Italy also as focaccia - but this is a less crispy variant - comes from the Latin focàcia, which means cooked on fire.
Composed of water, flour, yeast and salt, the Florentine one uses a good amount of olive oil and coarse-grained salt: it is crunchy but not hard, greasy but at the right point.
It is said that the preparation of the Tuscan schiacciata was born from a custom: in ancient times it served as a natural thermostat ... In what sense?
Well it was baked before the bread to understand when the oven would arrive at the right temperature. As is often the case, some of the best things happen by accident.
The Tuscan schiacciata is perfect as a snack, aperitif, lunch and dinner: combining it with our cheeses and cold cuts it becomes heavenly. Do we want to make a top 5 of the best places to eat Tuscan schiacciata in Florence? As excellent gourmets, we cannot exempt ourselves.
At the Antico Vinaio
Well by now, when we talk about stuffed schiacciata in Florence it is impossible not to immediately think of them. Now become famous even beyond the Florentine borders, with temporary openings in New York and Los Angeles, in Rome and Milan, on tripadvisor have been a social phenomenon for years, but they have managed not to lose sight of the quality, always excellent, of their product.
Forno Pugi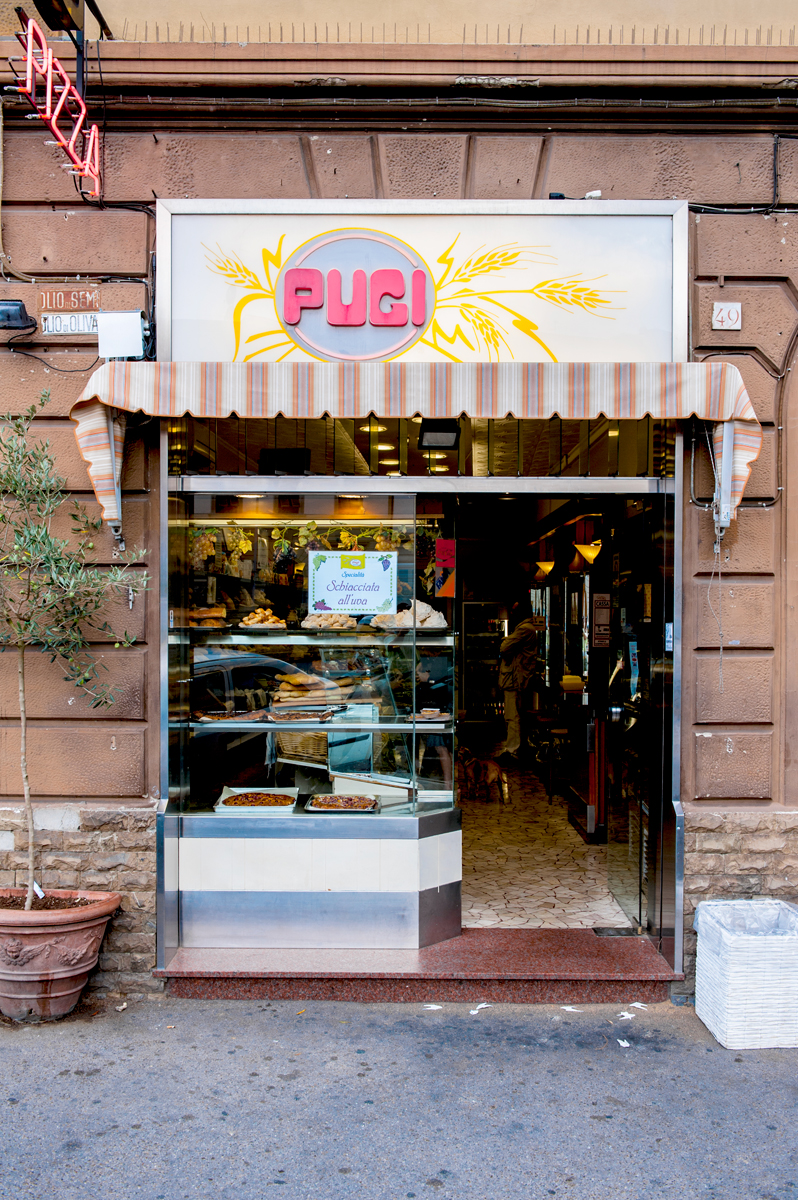 The is practically a piece of history: there is no Florentine who at least once in his life has not eaten their Tuscan schiacciata. Golden and soft, to lick your fingers: with its three points of sale, and catering, it offers the classic schiacciata, the rustica and the viareggina; one better than the other.
Forno Mani in pasta
Outside the center and the streets most traveled by tourists, the family-run Forno Mani in pasta , has been able over time to create its hard core of loyalists, thanks also to its fantastic schiacciata and the use of excellent raw materials: here, if you live in the Viale Europa area, or you happen to be there, do not miss the opportunity to visit them.
Forno Giotto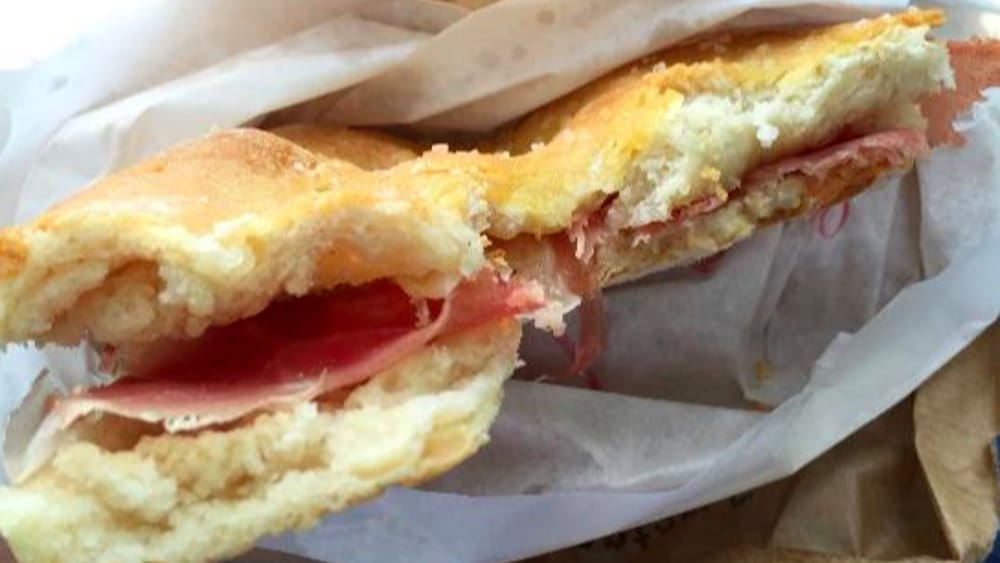 The Forno Giotto in Chiesanuova, on via Volterrana, therefore excellently located for a trip out of town, offers one of the best schiacciata in Florence and its surroundings.
The schiacciata is baked all day and finding the line outside is quite natural, do not worry: it is absolutely synonymous with great quality. There is also a bar nearby, where you can also treat yourself to a nice glass of red wine.
Antico Forno Giglio
Near Piazza Beccaria, in via Gioberti, here is the Antico Forno Giglio: a place really similar to a shop, with a long tradition, with a variety of products really appreciated by all those who know it. The most beloved is still the crushed and it is perhaps she who sometimes creates a bit of a queue at the entrance.
A stuffed Tuscan schiacciata, friends, a chat and you're done. March and spring couldn't seem sweeter and more beautiful in Florence.
image sources: forchette rotanti, firenze today, puntarella rossa, antico vinaio