Caterina de' Medici, born on 13 April 1519 in Florence,was queen consort of Henry II of France (reigned 1547–1559) and was later regent of France (from 1560 to 1574).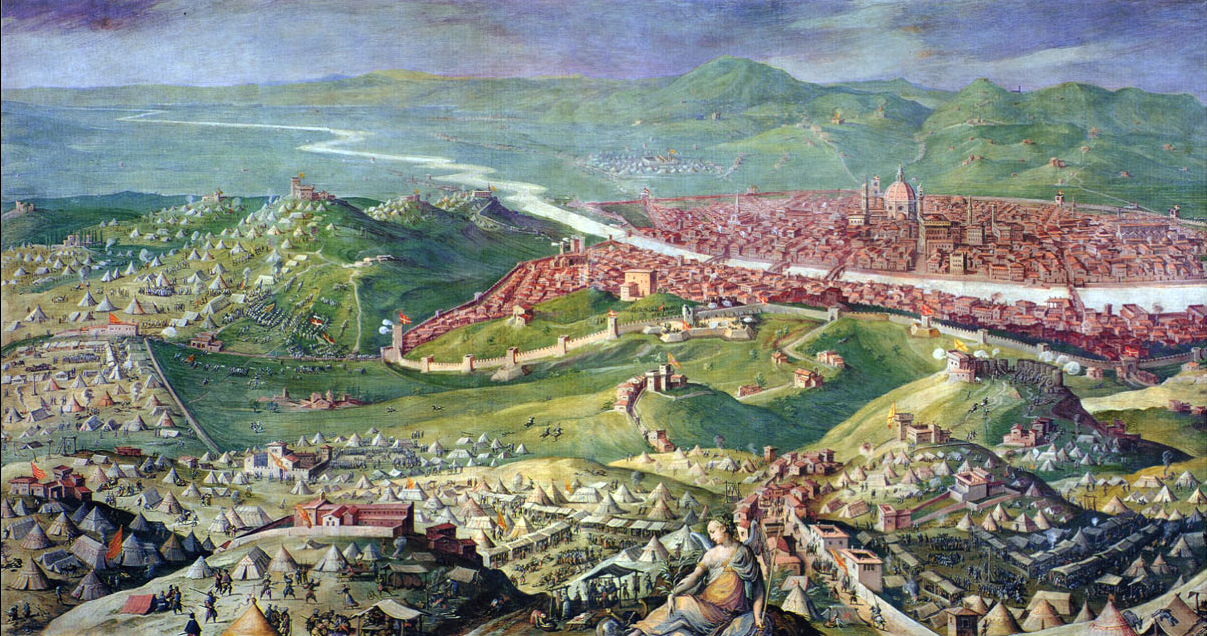 Catherine was one of the most influential personalities of her time and three of her sons were kings of France: Francis II, Charles IX and Henry III.
Catherine's Childhood
Catherine was the daughter of Lorenzo di Piero de' Medici, Duke of Urbino and Madeleine de La Tour d'Auvergne, a Bourbon princess related to many French nobles. Orphaned very soon, Catherine was educated in a convent and her contemporaries loved to point out that as a child and a little girl she was not a great beauty. A Venetian envoy described her as "small of stature, lean and without delicate features, but with protruding eyes typical of the Medici family"; another observer described Catherine's face as "heavy-looking."
In retrospect, perhaps they would have done better to make judgments.
Marriage
In 1533 she was married by her uncle, Pope Clement VII, to Henry,Duke of Orléans. With anartistic, energetic and extroverted soul,as well as courageous and with a cheerful disposition,Caterina was highly esteemed by Francis I, from whom she learned her political practices.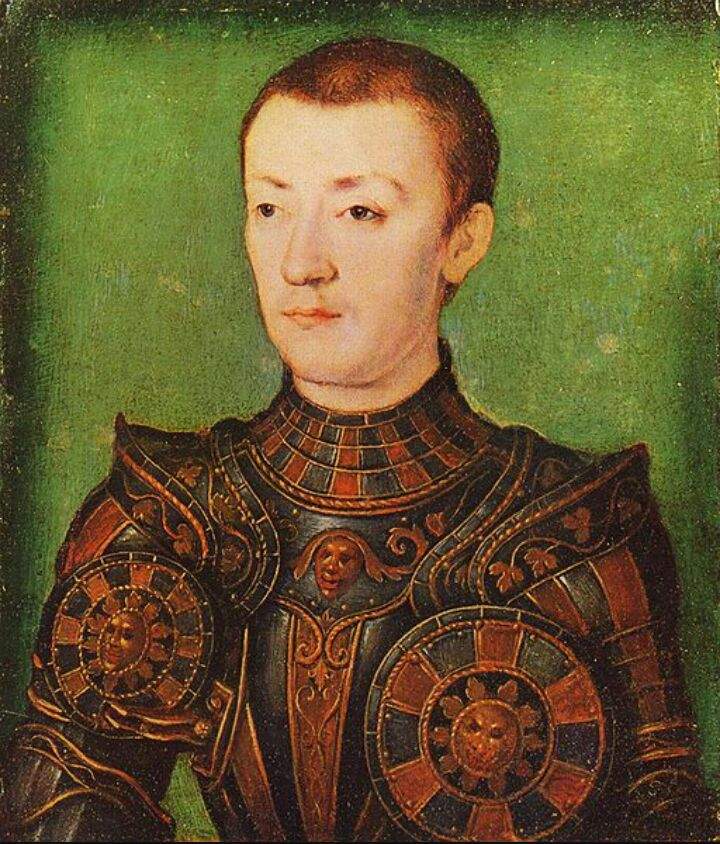 Catherine was not supposed to become queen, but on August 10, 1536 the king's eldest son, the dolphin Francis of Valois, died suddenly... and who would have had the best motive of Italian Machiavellian? Although there has never been any evidence of his machination for the dolphin's death, a nobleman from his entourage was not so lucky. arrived in France with Catherine, confessed to poisoning the prince (after several days of torture). His admission was enough for the king, who had him picked up and quartered publicly, though we will probably never know the facts.
His troubled married life
Catherine's married life was not really happy (Henry was totally devoted to his mistress Diana of Poitiers) but gave birth to 10 children, of these 4 boys and 3 daughters survived; she supervised their education herself.
In 1559, her husband King Henry married one of his daughters, Elizabeth, to Philip II of Spain. No one could think that marriage would end in tragedy.
A tournament was organized to celebrate the event and Henry, dressed in black and white (which were the colors of his mistress Poitiers, another low blow to Catherine), took part in the carousel himself. Isn't it a little dangerous for the King of France to attend this kind of event? Yes, i do.
In a confrontation with a young nobleman, the king is pierced with a spear in his face. Due to an infection in the right eye (but here too the news against us is fragmentary) the King of France dies.
Despite treating Catherine in a horrible way for so many years, she remained at her bedside until the end; she was devastated: even after decades of mistreatment, she still loved her husband and chose the image of a broken spear as her personal emblem, engraved with the words, " lacrymae hinc, hinc dolor" (hence my tears and pain).
Catherine and the Power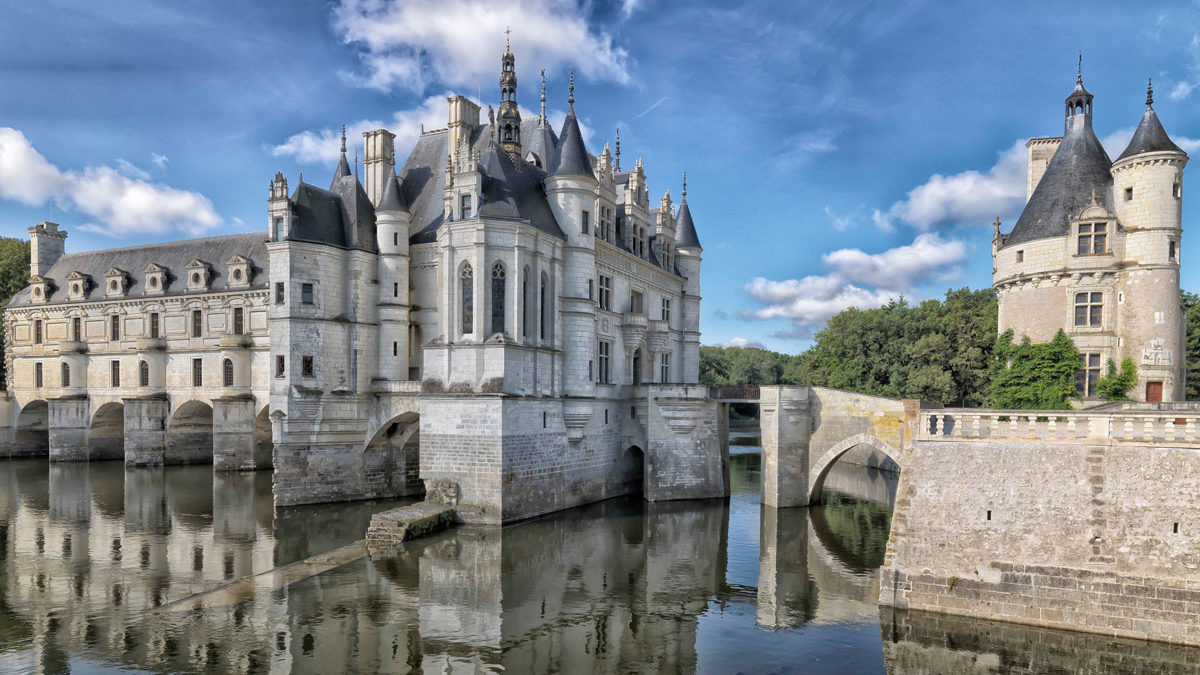 His eldest son, Francis II, ascended the throne at the age of 15. Although technically he was an adult at the time, he did not have the means to rule alone. And since Catherine was still in mourning, a power vacuum developed, which the House of Guise hastened to fill: in practice an equivalent to a coup d'état; two Guise brothers moved to the Louvre and took their place as "advisors" to the young king.
Francis was the king by name, but everyone knew the truth.
Once Catherine recovered from the shock of losing her husband, she had no choice but to work with the usurpers, since she had no real power ... Not yet. She waited for her moment and, soon, another tragedy offered her the opportunity to claim what was hers.
Francis had never been a boy of robust constitution, and evidently the pressures of being king made matters worse. Less than a year after being crowned, he contracted a painful infection, dying shortly thereafter. Catherine was heartbroken, but she knew that she had to act quickly to make sure that her next child could claim the regency: she moved in the best way thus reaching true political power.
Catherine's Flying Squadron
Caterina deMedici's eggenda of female spies has been contested by various historians, but there is no : the Queen had chosen 80 comely ladies to "deploy" in the beds of various courtiers for reasons of espionage. The name "flying squadron" comes from dance: when Catherine introduced ballet to the court French, the dancers seemed to fly.
Warrior Queen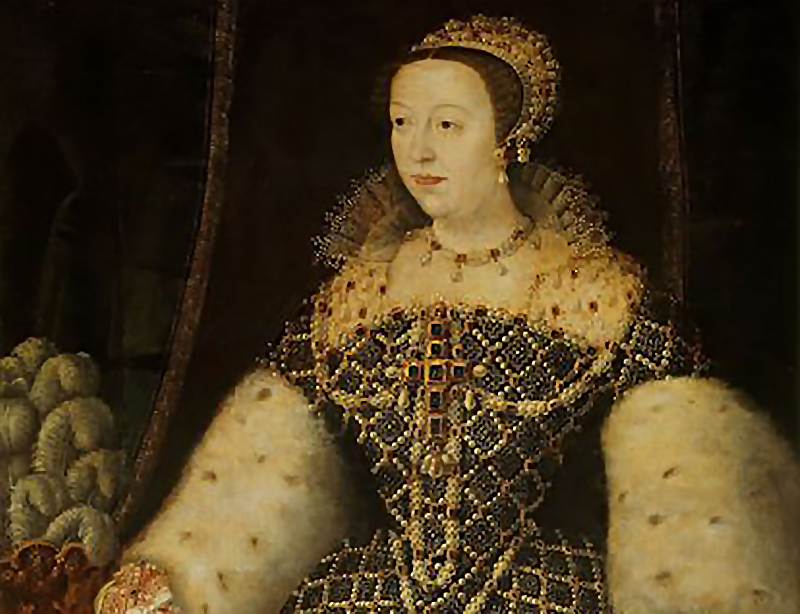 Caterina de Medici took an extraordinarily practical approach to the French wars of religion. She could often be found "visiting" the battlefield for direct news: when one of her generals told her it was no place for a woman, she replied, " My courage is as greatas yours."
The Night of St. Bartholomew
The Day, linked to the figure of Catherine, lasted for over a week. Estimates of the total number of Protestants killed are around 20 000. The massacre marked a crucial turning point in the French wars of religion: and the mind behind all this was that of the Queen, not that of her son Charles who died shortly thereafter at the age of 23.
Towards the end
Catherine was forced to bury another of her children, but Charles would not be the last.
Next to the throne was Henry, Duke of Angiò ,his favourite son.
The superstitious nature and dark reputation of Caterina de Medici, famous was her very close relationship with Nostradamus, have led many to think of her as the creator of the black masses: there is however very little material to prove it.
Catherine survived almost all of her children, except Henry and Margareth, and many say she also died due to her son's poor political manoeuvring, bloody as and perhaps more than her.
Star of Game of Thrones
Allow us the bold comparison, but Caterina de Medici took part in the game of thrones, and "played" well for decades... Like many French nobles, his remains met with an ignoble end. Catherine's bones, along with those of many others, were plundered during the French and unceremoniously thrown into a mass grave.
Since its inception, the concept of "security" was a fact totally foreign to Catherine; she went from a prisoner of war to a princess, accused of ten years of infertility, fought and made her way with her claws to the top of European society, without looking anyone in the face.
Image sources: wikipedia