From a height of 1388 meters. the Passo dell'Abetone has conquered the title of the most famous ski resort of the Appennino Tosco-Emiliano.
During the winter season, in fact, the Abetone is a busy ski resort, especially for skiers from Tuscany.
Its 50 km of slopes with modern and efficient lift systems are a favorite destination for winter sports enthusiasts. The slopes of the Abetone are able to satisfy both the most demanding skiers and beginners: 22 easy ski slopes, 12 medium and 2 difficult ski slopes, plus a school camp.
When the cold is slow to arrive on its slopes, 46 snow generators and 9 snow groomers are able to guarantee optimal artificial snowing of the routes.
For snowboarders

For snowboarders the ski resort of Abetone offers two different Snowpark equipped, one in the locality of Pulicchio and the other in Val di Luce. The first is characterized by three kickers of 3/4/5 meters for artificial terrazzamenti dynamism and enjoyment.
The second, Val di Luce, sells 4/6/12/15 twins jumps meters and artificial structures like boxes, Rails, kickers and jib feature and also has a beginner snow park for beginners who want to test their skills by limiting the risks.
For the summer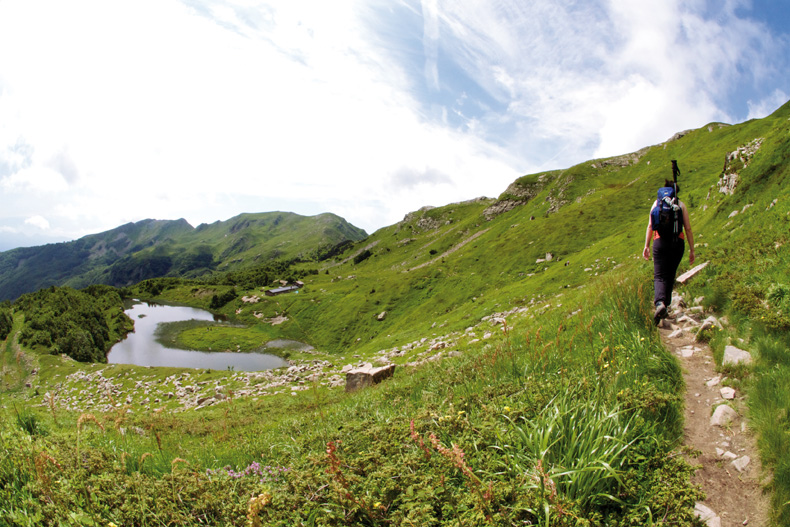 Over the winter the Abetone becomes an enchanting place for walks in contact with nature. Of particular interest the path from Boscolungo, with about two and a half hours of walk, lets get to the Monte Libro Aperto (Matt 1937 slm) which offers a breathtaking view. After another two hours, you will reach the Monte Cimone which, at 2165 metres, is the highest peak of Appennino Tosco-Emiliano.
In various locations including within the biogenetic reserve you can admire the magnificent specimens of spruce, whose circles come to overcome the 4 meters. The reserve was established primarily to protect the seeds of spruce, but plays as a whole landscape and environmental functions.
Photo Credits [skiinfo.it; discoverpistoia.it]