One time inhabited by Benedictine monks, the Abbey of Sant'Antimo is placed around the 12th century although historical sources confirm much more ancient origins.
The legend is used to trace the Foundation of Sant'Antimo in the 9th century, during the Holy Roman Empire led by Emperor Carmo Magno, considered the founder of a chapel, called the Carolingian Chapel, corresponding to the current vestry.
What is certain is that the Abbey had already existed in the year 814 when the successor of Carlo Magno, Ludovico il Pio, enriched it with essential goods and privileges.
During the time the Abbey lost some municipal possessions including the important castle of Montalcino which, because of its location, was a subject of interest for the expansionistic sights of Siena.
In the 13th century the possessions of Sant'Antimo are decimated and the monastery was in a State of decadence; It was not until the 1870 when this starts a long campaign of restoration.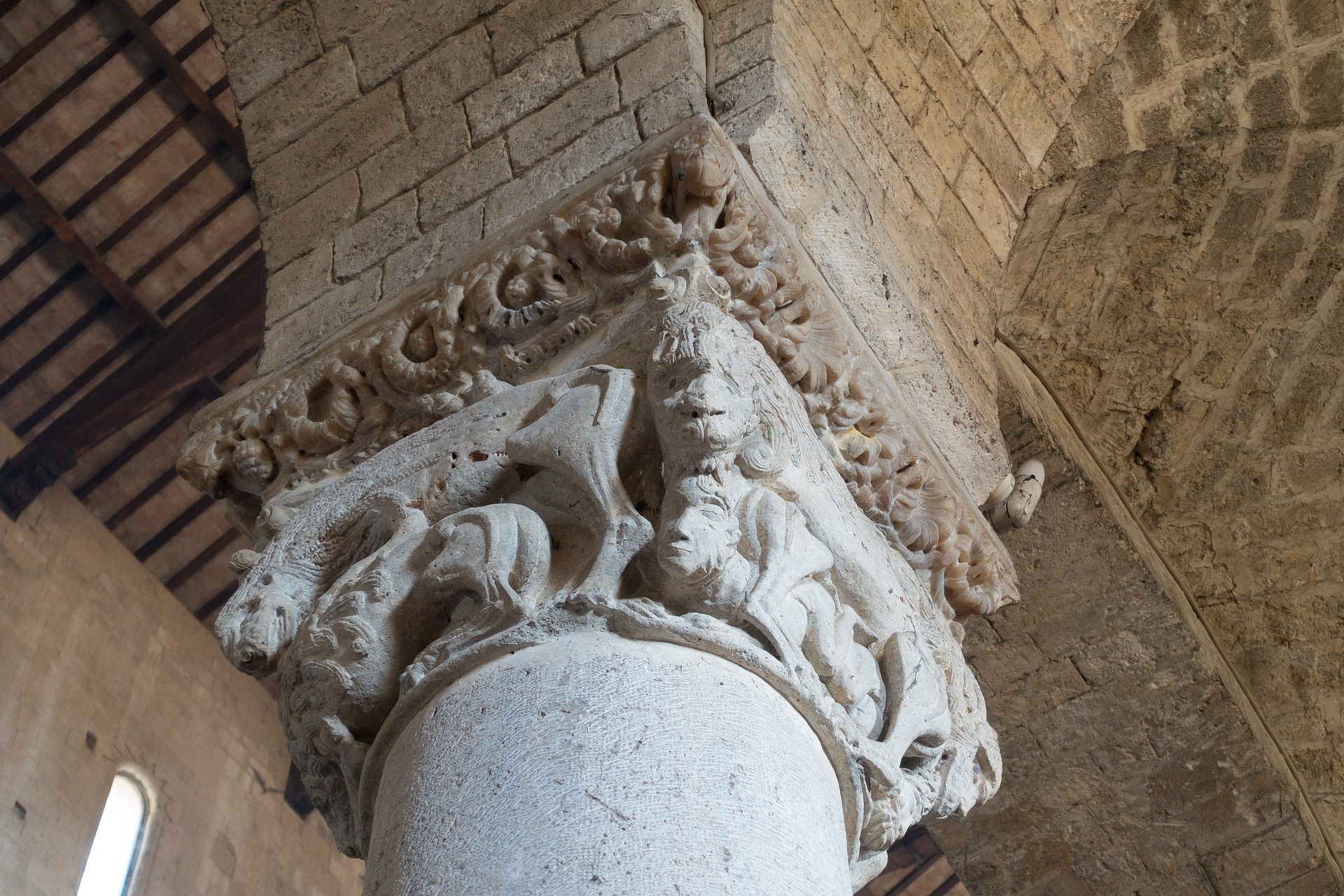 The visits
The Abbey of Sant'Antimo is open to the public: you can admire the Carolingian Chapel, the crypt, the upper Loggia, the monastic pharmacy and the garden of San Benedetto. During your visit you will discover the nave of the Church from the top of the bleachers and watch the small "cutouts" of landscape from one of the ambulatory superior, paying 6 euro ticket.
These are the opening hours:
1 November-31 March: daily 10.30-17.00
1 April-31 October: daily 10.00-19.00
Related cultural activities
At the Abbey are organized various cultural activities as: Gregorian chant courses, taught by internationally renowned masters; miniature courses, to discover the techniques and style of miniature medieval or monastic pharmacy Labs, to rediscover the herbal tradition and the preparation of the products.
Finally, at the monastic pharmacy you can buy: honey, jams and infusions, all produced following the old recipes or body care products made with natural essences and herbs.
For more info you can visit the official website.
Information and reservations:
+ 39 0577. 286300
email: abbazia@antimo.it