Many will surely have heard the expression "Stendhal Syndrome", a few perhaps know how it originated and why.
Marie-Henri Beyle, known as Stendhal, was a French novelist. His most famous novels of formation Red and black (1830) and the Charterhouse of Parma (1839) made him one of the leading representatives of 19th century French novel.
What is known about his person, beyond the great literary author who was, is that it was also a great art lover and fond of Italy, where he lived for a long time.
We are in 1817 and it is during the Grand Tour of Italy, which saw him stay in Milan going on to Pompeii, Stendhal was kidnapped by the infinite beauties of our country.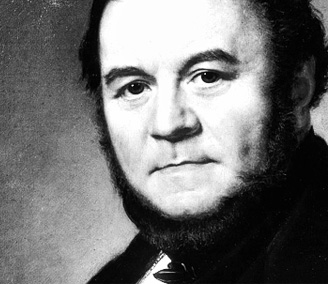 How did the famous expression?
It all happened when the French writer being in Florence, in his travels around the beautiful city centre, entered the basilica di Santa Croce.
He was inside the building, while he admired the artworks inside, Stendhal began to feel ill. His symptoms included anxiety, mental confusion and sense of disintegration of the self; all those works of outstanding invoice in a confined space, were too much for a lover of aesthetics like him.
"I was reached that level of excitement where you meet the heavenly sensations given by arts and passionate feelings. Coming out of Holy Cross, I had a heartbeat, life for me had withered, I walked fearing to fall. " These few lines, written by the writer, are the first describing what a few years later was called Stendhal Syndrome.
Psychiatry studies
Was then an Italian psychiatrist Graziella Magherini, who in 1979 was to describe more than 100 cases that can be connected to the Stendhal Syndrome in his work.
The Magherini, head of the mental health service of the Hospital Santa Maria Nuova in Florence, due to his role, was facing tourists who were admitted in the Hospital where he was stationed, after exiting from the Uffizi. Were typically aged between 25 and 40 years old, male, were from Western Europe and North America, were traveling alone and had a good level of education.
In his book he wrote the psychiatrist on syndrome who captured them: "the beauty and the artwork are able to hit deep States of mind of the audience and bring back afloat situations and structures that normally are removed".
The Stendhal Syndrome, also known as "Florence syndrome", is thus confirming evocative art, strong force powerful enough to be able to influence the emotions of the Viewer.