The Tuscany manages to reconcile all and exerts its fascination on both Italians and foreigners. The undisputed appeal which enjoys the Grand Duchy is due not only to the rural imagery and stunning scenery, but also to the art cities of Italian Renaissance cradle of culture. Tuscany attractiveness is unstoppable even online, particularly on social media.
In the months just after we had confirmation of the potential attraction of Tuscany through the social profiles of the portal It's Tuscany, where lovers of this beautiful Earth shows their love growing more and more everyday. The Facebook community of It's Tuscany has recently reached the ambitious target of 40,000 fans, confirming the Tuscan web community with the highest growth rate. It doesn't stop there! Fans of the Facebook page have already exceeded 42,000 fans, in just 10 months after opening the account.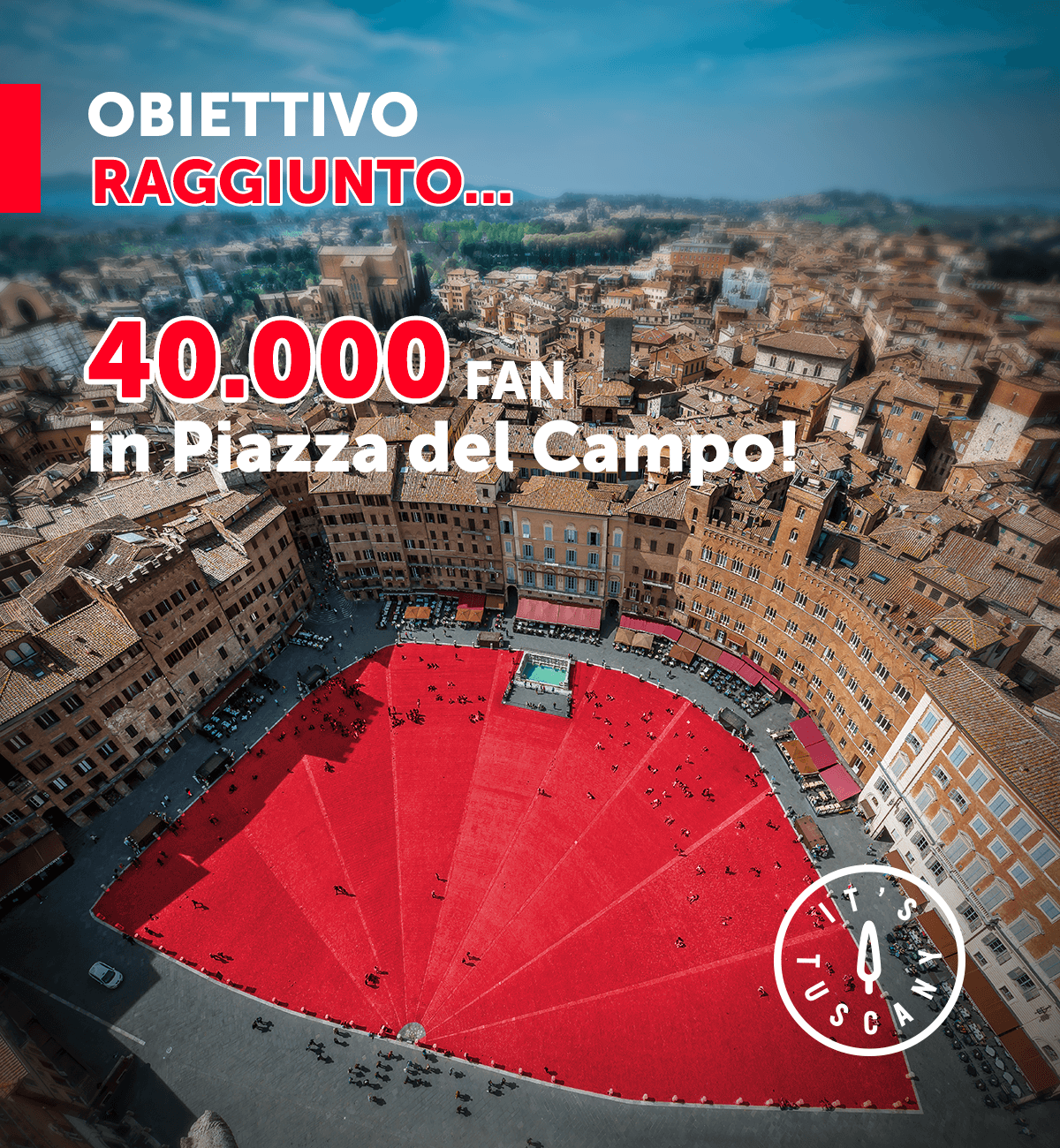 The growth rate is also impressive on Instagram, where followers are preparing to become 10,000 and grows even YouTube, which records a total of over 230,000 views. But what is the secret of this success online? Certainly the winning weapon that raises the involvement on the web and unleash a hail of I love and hearts, is the natural beauty of Tuscany, valued in the creativity of the content offered by our social media manager.
Hot topics that capture the interest of large web community of It's Tuscany range from culinary excellence, wonderful landscapes, through theartistic handicraft and folklore . Flipping through your social profiles of It's Tuscany can so happen to admire beautiful views as strangers, to discover the traditional dishes or celebrate with us a traditional event joined the regional culture.
You're a Tuscan Lover? Then join our web community Tuscany with the highest growth rate! Follow us on Facebook, YouTube and Instagram and discover the beauty of Tuscany in one click.
#TheFastestGrowingTuscanCommunity